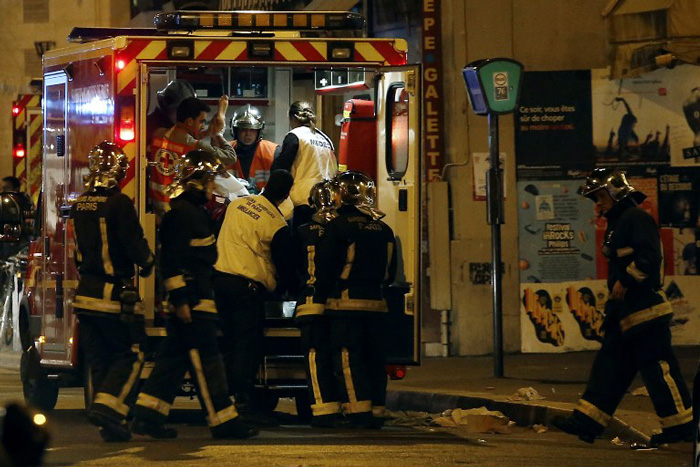 The drug history of Paris terror suspects is fuelling speculation that the ISIS jihadis were 'high on drugs' as they carried out the deadly attacks.
Ibrahim Abdeslam, who blew himself up at a French cafe on Friday, owned a bar in Belgium that shut down two weeks ago after it became a house of drug addicts.
Police officers recovered found syringes, a short set of needles and plastic tubes from the Paris hotel room that the 26-year-old had booked for the terrorists, the Daily Star reported.
Police are trying to figure out if it was drug paraphernalia or bomb-building gear linked to the killers' explosive-packed belts.
Currently, a siege involving the police and uncertain number of terrorists is underway in the northern Paris suburb of Saint Denis where the mastermind of Paris attacks is believed to have been holed up.
-ANI