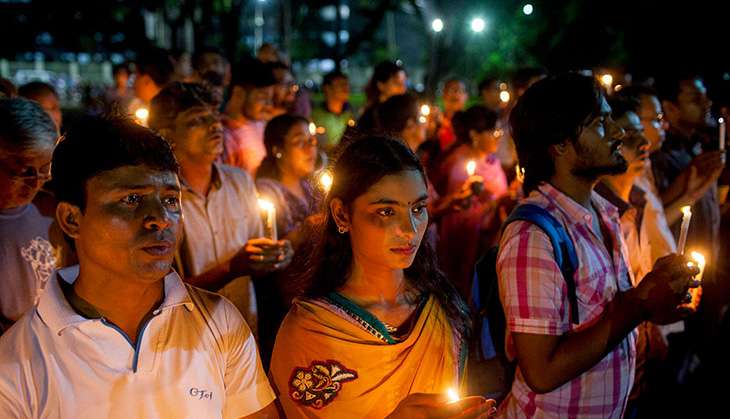 Pakistan has called all allegations over ISI, Pakistan's intelligence agency, facilitating the deadly terror attack in Bangladesh as "highly regrettable, irresponsible and provocative".
Reaction from Pakistan came after a top aide to Bangladesh's Prime Minister Sheikh Hasina told NDTV that the hacking to death of 20 people in a Dhaka cafe showed signs of co-operation between the ISI and a local terrorist group, the banned Jamaat-ul-Mujahideen.
Hossain Toufique Imam, the political advisor to Sheikh Hasina, told NDTV on Sunday, "Pakistan's ISI and Jamaat connection is well known... they want to derail the current government," adding, "all victims were hacked to death like Jamaat and local terror groups do."
The Islamic State or ISIS claimed responsibility for the attack, posting pictures of five fighters it said were involved in Friday night's killings.
Bangladesh official accuses NDTV of falsely quoting him
Gowher Rizvi, Advisor to Bangladesh's Prime Minister on International Affairs wrote to Pakistan that Indian news channel NDTV was falsely reporting that he had blamed Pakistan's ISI for the cafe attack that killed more than 20 civilians and two law enforcement officers. He said it was "utter non-sense" and he never spoke to any TV channel on the issue.
Prof Gowher Rizvi Advisor to Bangladesh PM says Indian TV claims accusing Pak for Dhaka attack r all wrong: pic.twitter.com/J95im88jzu

— SenatorSherryRehman (@sherryrehman) July 4, 2016
Among those killed was Tarishi Jain, an Indian national whose body was brought back to India today.