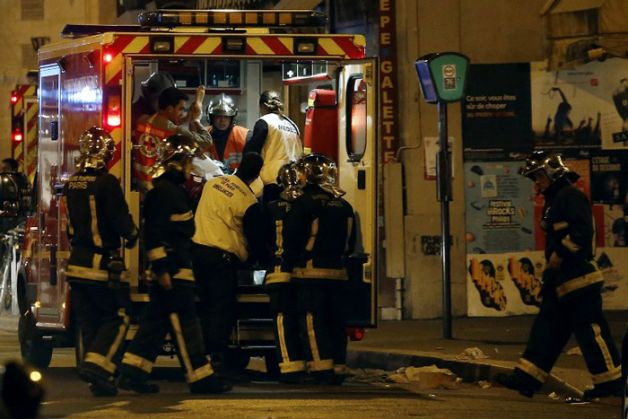 In their quest to round up the terrorists involved in the deadly terrorist attacks in Paris on November 13, the French police seized several weapons and made many arrests.
According to the Guardian, a rocket launcher has been found in a raid conducted by Lyon police and more raids are being conducted in Toulouse, Grenoble, Jeumont and Bobigny.
France's response on Monday gained pace with counter-terrorism raids arrests across the country and 'massive' airstrikes have been launched on ISIS targets in Syria, as the French Prime Minister, Manuel Valls, warned of potential further attacks.
Tactical police units led raids in four locations in southern and northern France early on Monday, and have reportedly arrested at least nine people and have seized weapons from homes.
Earlier, the French Police launched a manhunt of a French national Salah Abdeslam , who is allegedly one of three brothers suspected in the Paris serial terror attacks in Friday that left 129 dead.
The police have reportedly warned people not to approach Abdeslam who has been described as 'dangerous'.
According to reports, he was apparently spoken to by officers on Saturday morning when they pulled over a car carrying three people near the Belgian border. Police then checked Abdeslam's ID and subsequently let him go.
Abdeslam has been identified as the renter of a car used in the attack when he and two others were stopped by police near the Belgian border. The discovery of a suspected abandoned getaway car in Montreuil, east of Paris yesterday, fuelled suspicion that at least one suspect had escaped, as per reports.
The only dead attacker to be named so far is a 29-year-old Frenchman, Ismail Omar Mostefai.
French investigators are pursuing an international trail that stretches across Europe - and one concern for security services in other countries is how far Islamic State has already put in place the ability to replicate the Paris attacks.
There are unconfirmed reports that a similar style attack might have been planned in Turkey for the same time but was foiled. (ANI)