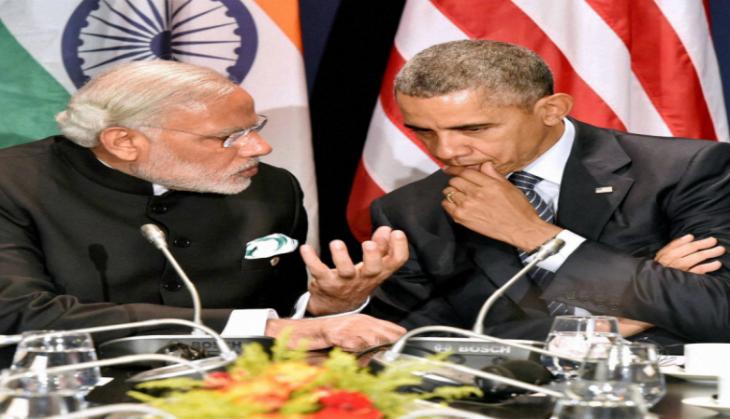 A leading American expert on security affairs Dr Christine Fair, Associate Professor at the Georgetown University has said that India and the United States have a shared belief that Pakistan is a problem for both.
In an article for the warontherocks.com web site, Fair opines that one of the key motivations for India - U.S. rapprochement is a shared belief that Pakistan is a problem for both India and the United States, even if they have long disagreed about how best to manage this problem.
She says, "Both countries should seize this opportunity of a new and unpredictable U.S. administration to work together and minimize the ever-present dangers posed by Pakistan. Given the unpredictability of the president-elect (Donald Trump), the above-noted threats should be compelling to Pakistan."
Fair also believes that this "clear demonstration that the United States sees its future with India will do much to reassure those Indian skeptics who find American behaviour with respect to Pakistan to be baffling."
"The Indian and American governments have numerous working groups in place to strengthen the relationship substantively across a broad array of activities," she adds.
In a cautionary advice or suggestion to the incoming Trump administration, Fair says the zeal to undo some of the Obama legacy may be tempting, but this dismantling of some of the institutions that both countries have built over the last eight years, "would be devastating to this genuinely bipartisan policy success".
"Instead, the incoming administration should appoint career diplomats to key posts and draw from their expertise and follow their lead. In fact, if the administration is focused upon managing the Afghan meltdown and taming the terrorist beast that is Pakistan, much good will may flow from Delhi," Fair states further.
She says that the Trump administration can and must deepen the current efforts of the Obama administration to work with both India in Afghanistan.
"The main task for the incoming administration in India is "Do no harm. India watchers can live with that."
-ANI