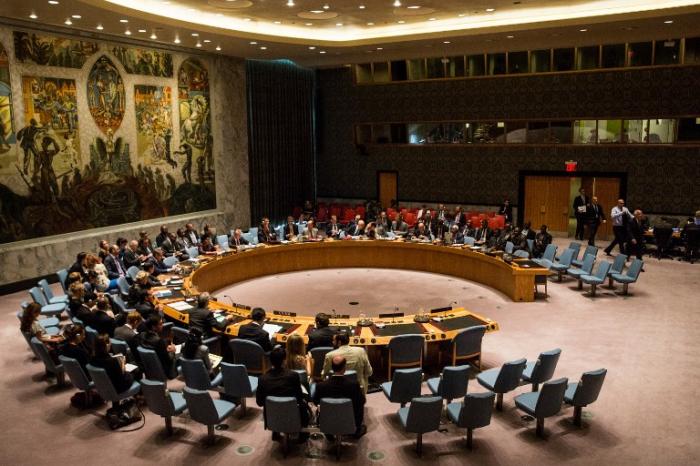 Describing the Al-Qaeda Sanctions Committee as the "most non-transparent" of the UN Security Council's subsidiary bodies, India has voiced its concern over the lack of criteria of listing individuals and organizations on whom sanctions are applied.
"In this debate about transparency we need to mention that the most non-transparent of the subsidiary bodies of the Security Council is the 1267 Al Qaida Sanctions Committee," visiting Lok Sabha MP, Bhartruhari Mahtab said at an open debate on 'Working Methods' of the Security Council here yesterday.
He said no information is shared on the criteria of listing or not listing individuals and organizations on whom sanctions are applied.
"It is our apprehension that there may, in fact, be no criteria at all. And that any of the 15 members may be allowed to exercise a veto without assigning any reason and without the wider membership being informed of their having done so," he said.
He pointed out that in April this year, the new Chair of the Sanctions Committee had organized a briefing for the wider membership of the UN and said that he would hold such meetings periodically.
"No meeting has, however, since been held. His predecessor had also kept the work of the Committee cloaked in secrecy," the Biju Janata Dal (BJD) MP said.
On the need for transparency in the selection of the next Secretary General, he said while there is a great deal of debate on the prerogatives of the Security Council and the General Assembly in this matter, "at the heart" is the question of the prerogatives of the five permanent members of the Council and the rest of the membership of the UN.
"And, that is, to a large extent, determined by something as seemingly innocuous as the working method of the Council," he said adding that the Indian delegation has pressed for the Council to recommend two or more names to the General Assembly."While the pronouncements of the General Assembly do not specifically provide for this, there is - in our view - no legal impediment for the Council to do so," he said.
He called for doing away with "secret straw polls" using different coloured slips that allow the the permanent members to exercise the veto without even taking ownership of it.He added that discussions should be held in official meetings of the Council, preferably open ones and the Secretary General should issue reports summarizing the proceedings.
He also reiterated the need for consultations to be held with troop contributing countries before mandates of peacekeeping operations are finalized.
"Regrettably this has never happened. Again, we look towards the elected members of the Council to make a beginning," he said."I must say that the problems afflicting the Security Council go deeper than its working methods.
While a focus on working methods is useful, it can in no way be a substitute for reforming the Council in a manner that would give its decisions legitimacy and acceptability," he said.
-PTI