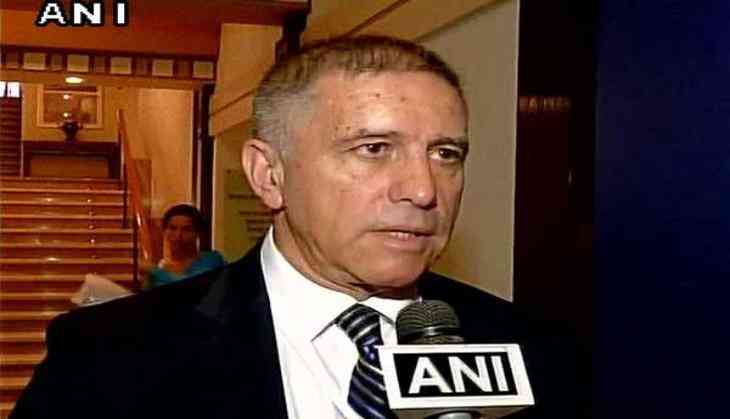 Israeli Ambassador to India Daniel Carmon said on Wednesday that through collaboration India and Israel can jointly fulfill their interests as well as do things for the world.
"Both Israel and India have talent and we can join hands to fulfill our own interests and we can also do things for the world. This is what the big message is," the Ambassador told ANI.
He added that visits usually are talked about in terms of deliverables and direct results, but Prime Minister Narendra Modi's visit to Israel is much bigger than that.
"This will be improving further in areas important to both countries. During the last years, we have not only seen a growing partnership, but also so many areas of joint collaboration," Carmon added.
Prime Minister Modi reached Israel yesterday for a three-day-long state visit where he visited Yad Vashem, memorial to the victims of the Holocaust, where he laid wreath to honour the victims.
In his 48-hour visit, the Prime Minister Modi, who is the first Indian prime minister to visit Israel, is attending 18 programmes in Israel.
These programmes include bilateral meetings, mega Community Programme, meeting top Israeli CEOs, NRIs, students.
Today, the Indian leader will met with Israeli President Reuven Rivlin, who broke protocol to receive Prime Minister Modi and welcome him.
Both Prime Minister Modi and President Rivlin held extensive talks on a wide range of issues pertaining to India- Israel friendship and other global issues.
Recalling his visit to India, President Rivlin said ," I am glad to say it is only eight months since I visited India ,I will never forget I found real strong nation with strong ideas and India is one of the greatest democracies in the world in this time."
-ANI