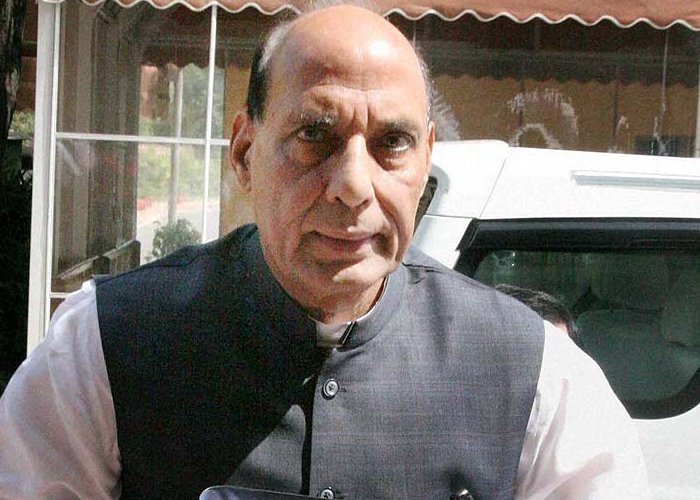 If India and China come together and 2.5 billion hearts meet on one common ground, there could be a sea change in the entire world, not just in the region, Home Minister Rajnath Singh today said.
Addressing the Indian community at Shanghai Infosys Centre, Singh highlighted the importance of India-China ties specially in the field of security and economic cooperation.
He applauded China's efforts in strengthening bilateral ties and said his six-day visit to the country has been fruitful.
The two countries have decided to increase cooperation on security-related issues and information sharing, he said.
Underscoring the immense potential in India's economy, the Home Minister appealed to NRIs to come and invest in India.
"Our Prime Minister Narendra Modi has come up with many schemes where investors can tap the potential of India's economy. Programmes like 'Make in India', 'Start Up India' and 'Stand Up India' give the investors an opportunity. I would go further and urge you to work for 'Scale Up India', he said.
Singh is currently visiting the Communist country's financial hub Shanghai as part of his China tour. He visited Jade Buddha temple and the iconic 'Pearl Tower' in Shanghai.
Yesterday, he toured a 'digital' police station in Shanghai and interacted with the Indian community.
He is scheduled to return to India tomorrow.
-PTI