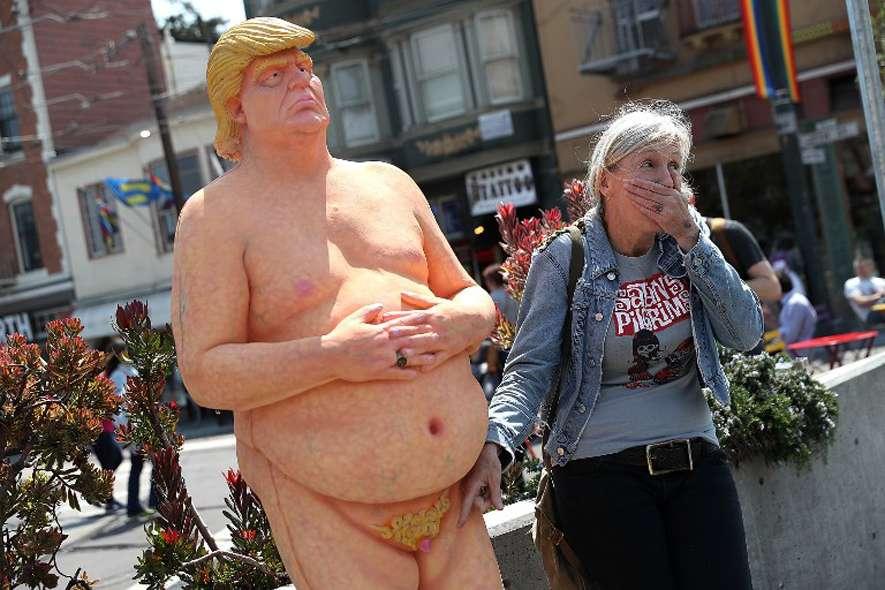 1/6
Justin Sullivan/Getty Images/AFP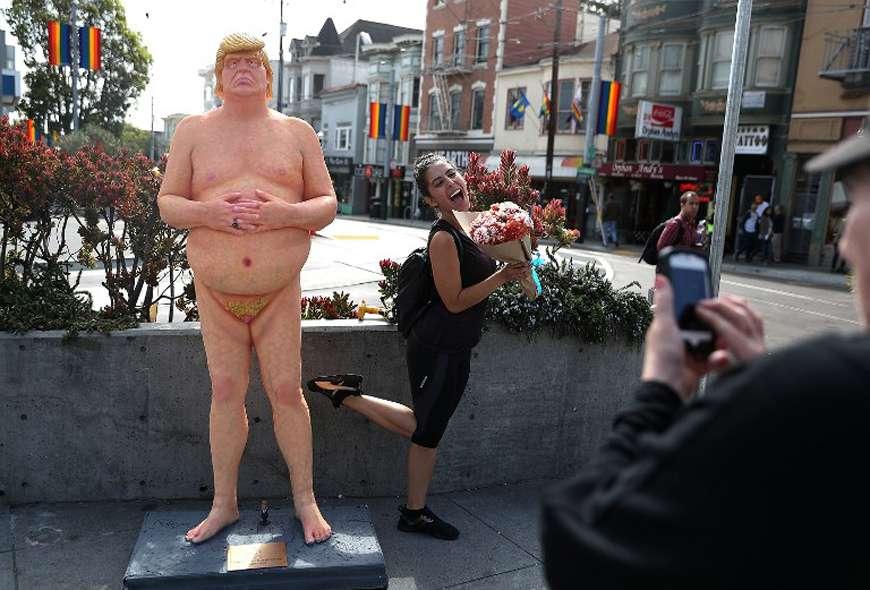 2/6
Justin Sullivan/Getty Images/AFP
3/6
Justin Sullivan/Getty Images/AFP
This is an advertisement.
To view next image, click on the next button.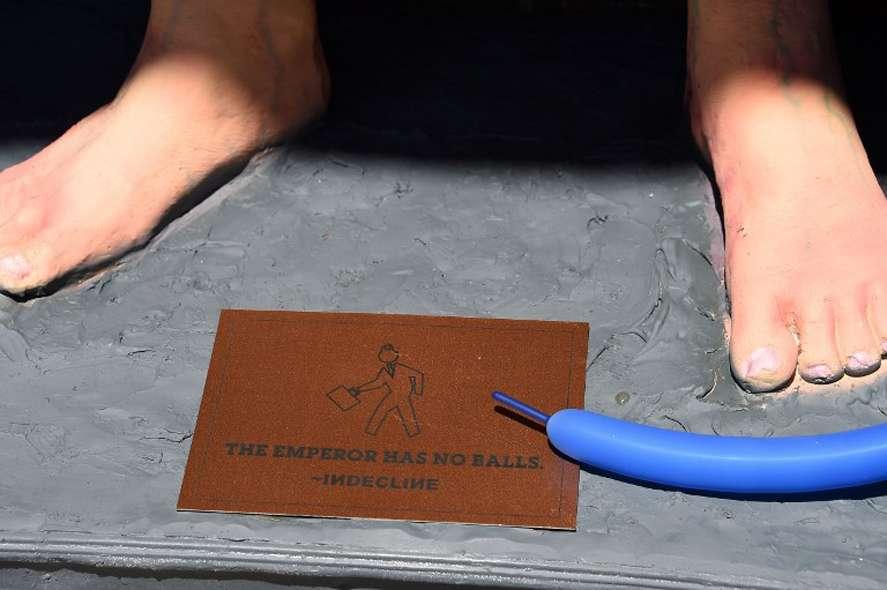 4/6
Justin Sullivan/Getty Images/AFP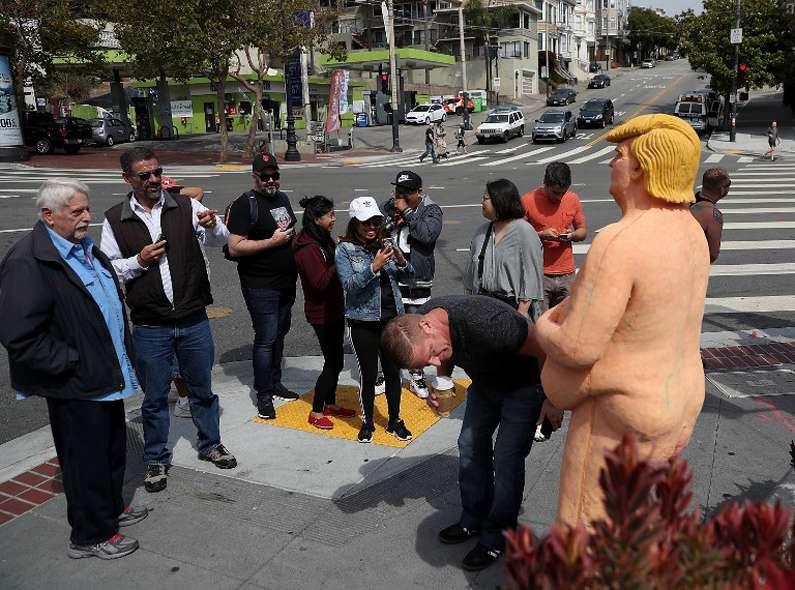 5/6
Justin Sullivan/Getty Images/AFP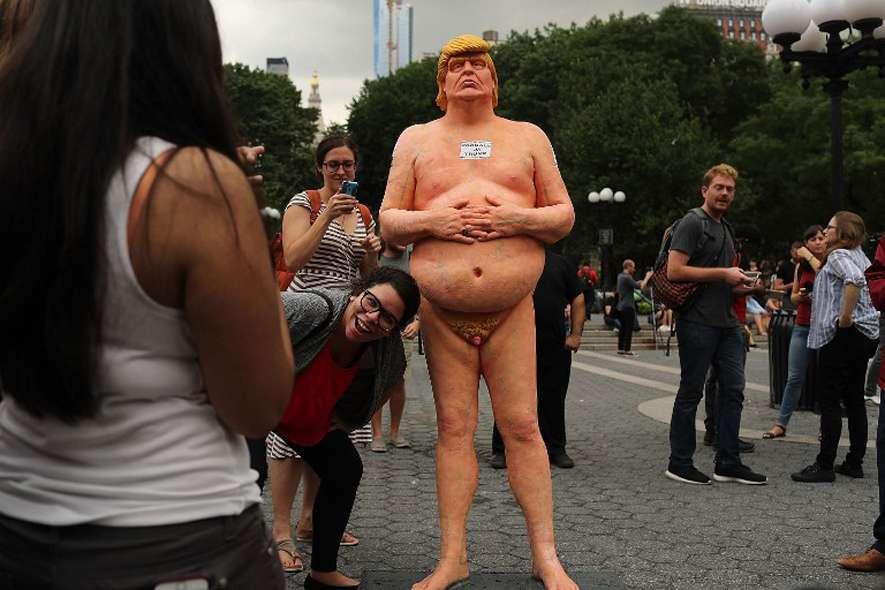 6/6
Justin Sullivan/Getty Images/AFP
This is an advertisement.
To view next image, click on the next button.
In pics: Ridiculous? Yes. But does Trump deserve that NSFW statue?
While dislike for Donald J Trump as possible-human and potential-POTUS may be intense, looks like someone has gone a bit too far.
A life-size statue of Trump showed up rather unexpectedly at Union Square in Manhattan, New York, last night. Similar statues have apparently showed up in crowded public locations in San Francisco, Cleveland, Seattle, and Los Angeles as well.
Also read: Watch Michelle Obama rip through Donald Trump\'s plans of \'making America great again\'
In the run-up to the US Presidential elections in November 2016, we\'ve have been treated to murals of Trump kissing Russian President Vladimir Putin or Republican presidential drop-out Ted Cruz. For the most part we\'ve laughed along. That\'s homophobia combated with art, we claimed.
But this is hardly an attack on his ideologies or the lack of them. This, is a little too personal. A bit too much.
Also read: Donald Trump beats Hillary Clinton, but only on Pornhub
The eternal sunshine (much orange, such yellow! ) of Trump\'s spotless naked statue is a phenomenon we could have lived without. It is believe that Trump\'s statue was commissioned by "an anonymous anarchist street art collective" called Indecline, and was created by an artist named Ginger, who specialises in creating monster artwork. The statue also bears a plaque that says, "The emperor has no balls."
Hilarious. But also, where was the need to strip a man down to nothing - without permission, we assume - just because you disagree with his politics?
Would we be laughing if this were a statue of Hillary Clinton in the buff or would we be outraging? Do we live in a world where seeking a man\'s permission before \'disrobing\' him for the world to see and laugh at, is not considered necessary?
Ridiculous, ignorant, homophobic, xenophobic, and a whole lot more Donald Trump may be, but he still did not deserve this. What a truly sad time to be alive.
--
Edited by Asad Ali