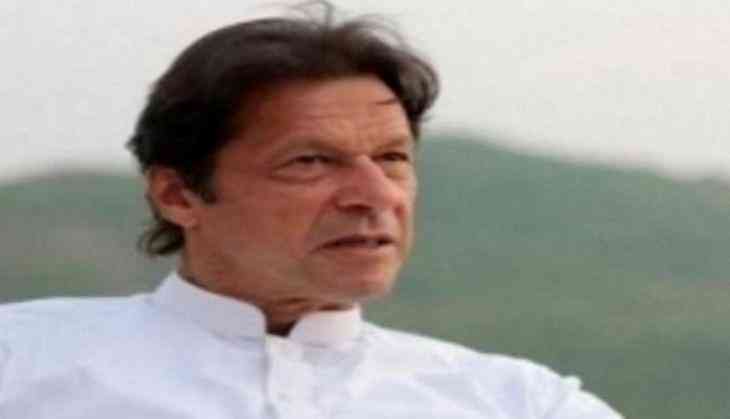 Pakistan Tehreek-e-Insaf (PTI) chairman Imran Khan has lauded the Supreme Court of Pakistan for removing Nawaz Sharif from the office of Prime Minister in connection with the Panamagate case.
"I thank and pay tribute to those five judges and members of the Panamagate JIT on behalf of the nation. I can understand how much pressure would be there on JIT members; a mafia either intimidates you or tries to bribe," Geo News quoted Imran Khan as saying to the thousands of PTI supporters who had gathered to observe a "thanksgiving day to celebrate Pakistan's victory against corruption" on Sunday following the apex court's verdict to disqualify Sharif.
Thanking the crowd for turning out in large numbers for the PTI's Thanksgiving rally, Khan said that he saw a spirited nation before him which was aware of its issues.
He also lauded women participants in the rally, saying that they were equally involved in changing the landscape of the country.
"My mother taught me to stand up for justice, truth and what is right," Khan said, adding that he wanted youngsters to follow the same.
The PTI chief said that judges had asked them to come to the Supreme Court instead of protesting on streets.
He said the foundation of "Naya Pakistan" has been laid with the hope that the apex court judges gave to the nation.
"We will make the country a welfare state and will collect taxes from the ones who have been evading them," he said.
Khan said he should be held responsible if any of his party members was found involved in corruption.
Questioning the nomination of Shehbaz Sharif for the post of Prime Minister , Khan said there was no democracy in the PML-N and that it was the family's party.
-ANI