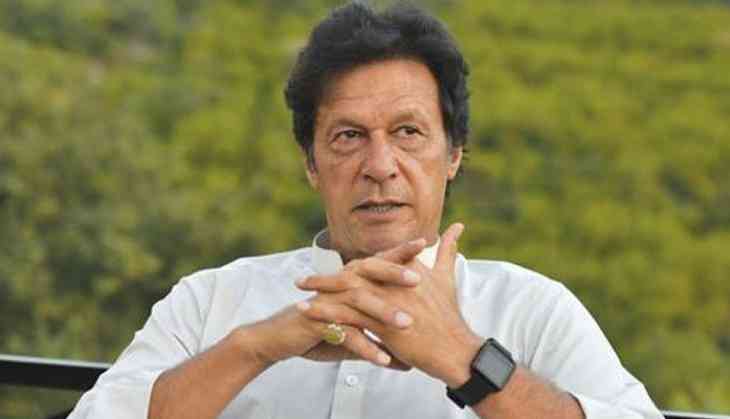 Cricketer-turned-politician and PTI chief Imran Khan are all set to swear in as Pakistan's 22nd Prime Minister on Saturday. The oath-taking ceremony, administered by President Mamnoon Hussain is scheduled to be held at 9:30 am at the President House in Islamabad. On the occasion of Imran Khan's swear-in, Punjab Minister and former cricketer Navjyot Singh Sidhu has arrived at the neighbouring country on Friday to attend Khan's oath-taking ceremony.
"I have come here as a friend, as a goodwill messenger. I have brought a Kashmiri shawl as a gift for Khan. I love Kashmiri shawls and I have many. It is a symbol of love," he told Pakistani media after entering the country via the Attari-Wagah border.
Navjot Singh Sidhu and Pakistan Army Chief General Qamar Javed Bajwa at #ImranKhan's oath-taking ceremony in Islamabad pic.twitter.com/IPCtwCJb1l

— ANI (@ANI) August 18, 2018
In the 15th National Assembly election held on July 25, Imran Khan's PTI emerged as the largest party by securing 116 seats. Opposition parties Pakistan Muslim League (PML-N) and Pakistan People's Party (PPP) won 64 and 43 seats respectively. On Friday, of the total National Assembly members, 176 voted in favour of Khan, while his opponent, Shahbaz received 96 votes. After which PTI chief Khan was elected as Pakistan's 22nd PM.
In the swear-in ceremony, guests, including Navjot Singh Sidhu, Wasim Akram and Javed Sheikh, Punjab governor designate Chaudhry Sarwar and Ramiz Raja, have arrived at the President House in Islamabad for the ceremony. Meanwhile, the guests have been asked to carry their NIC or accreditation cards but not to bring any handbags, purses, mobiles phones or any other electronic gadgetry with them in the oath-taking ceremony.
Also read: Kerala Floods: PM Narendra Modi's aerial survey of flood-hit Kerala called off due to bad weather, claims media report