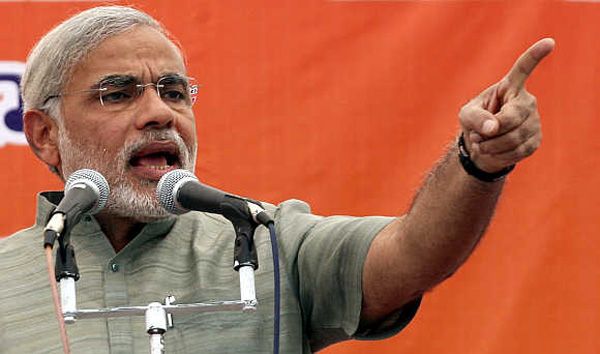 India needs to take further policy action to support external and fiscal stability in coming years and should focus on revenue-side measures and adopt additional structural reforms to sustain its strong growth, the International Monetary Fund (IMF) said on Friday.
Observing that favorable policies and increased political certainty following 2014 election strengthened India's economic activity, the IMF said, "Since 2013, reductions in spending have fostered some improvement in the fiscal deficit, and the current account deficit has narrowed considerably more than expected."
The IMF in its latest Staff Sustainability Assessments for G-20 Mutual Assessment Process attributed this improvement to import compression associated with weak private investment, as well as a reduction in gold imports.
More recently, economic activity in India has been strengthening, as business and consumer confidence have rallied in response to favourable policies and increased political certainty following the 2014 election, it said.
Going forward, this strong growth is expected to continue as a result of lower oil prices and favourable policy measures, though inflation expectations remain elevated despite relatively tight monetary policy and lower global commodity prices, the IMF said.
These positive developments notwithstanding, the IMF observed, further policy action is needed to support external and fiscal stability in coming years.
"In particular, reforms should include more emphasis on revenue-side measures and the adoption of additional structural reforms to boost potential output," it said.
The main risks stem from a surge in global financial market volatility, slower-than-expected progress in addressing domestic supply-side bottlenecks, and a supply-induced spike in inflation, the IMF said.
According to the report, in coming years the current account deficit is expected to remain stable as downward pressure on imports associated with lower oil prices should be largely offset by stronger domestic demand and stronger external demand should buoy exports.
Still, the recent welcome increase of private investment could imply somewhat larger future external deficits, particularly if national saving does not increase, it noted.
The IMF said there are several risks to economic stability, from both domestic and external factors.
"On the external side, risks stem from the normalization of monetary policy in advanced economies (the US in particular), which could increase global financial market volatility in the short term," it said.
Also, a potential increase in oil and other commodity prices towards levels seen in 2014 would put significant upward pressure on India's import bill, given reliance on energy imports in the face of domestic infrastructure bottlenecks.
On the domestic side, the IMF said there are important downside risks to growth prospects, including from possibly slower-than-expected progress on structural reforms - removing infrastructure bottlenecks and strengthening the labour and product markets.
"Meanwhile, although inflation has been reduced relative to past high rates, expectations remain elevated. The recent rate cuts notwithstanding, monetary policy may not be able to support growth if domestic demand were to deteriorate," the IMF warned.
"Furthermore, a positive shock to inflation could lead to an increase of precautionary gold imports, which would widen external imbalances."
Although financial-sector vulnerabilities appear to be modest, there has been a gradual increase in non-performing loans in recent years associated with weak growth, and India's banks are likely to require additional capital injections over the next several years, the report said.
-PTI