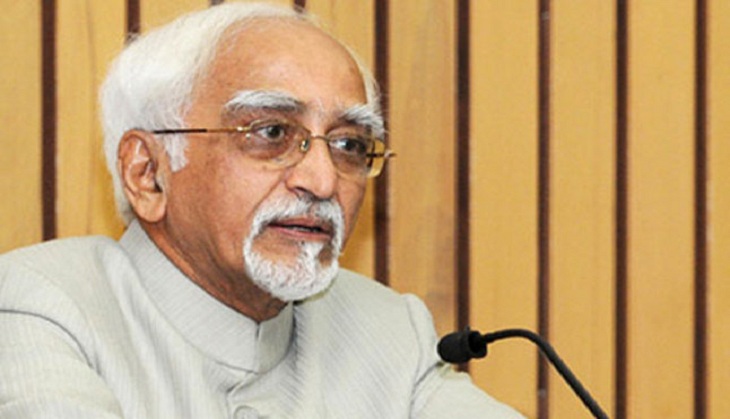 Vice-President Hamid Ansari inaugurated the India-Morocco Chamber of Commerce and Industry (IMCCI) along with Moroccan Prime Minister Abdelilah Benkirane in Rabat last night.
"The launch of the IMCCI reflected the steady growth of a mutually beneficial commercial relationship between the two countries," he said.
Speaking at the event, Vice-President Ansari said India-Morocco bilateral relations have deepened in recent years, which has laid the foundation for a diversified and multi-dimensional trade.
"Our bilateral trade stood at US $1.26 billion in 2015 with Indian exports forming roughly 25% of the trade volume. Morocco has emerged as a favored destination for investments by Indian firms. I am informed that Indian companies have cumulatively invested more that US $320 million in Morocco, including in our flagship project, the India-Maroc Phosphore SA joint venture," he said.
"The last two decades of economic growth have also strengthened India's private sector and it is keen to expand its global operations," he added.
India and Morocco on Tuesday concluded five memorandums of understanding (MoUs) covering fields as diverse as water resources, television broadcasting, institutional cooperation and cultural and educational exchanges, further providing venues for enhanced cooperation.
Vice-President Ansari arrived in Rabat on Monday on a three-day visit.
-ANI