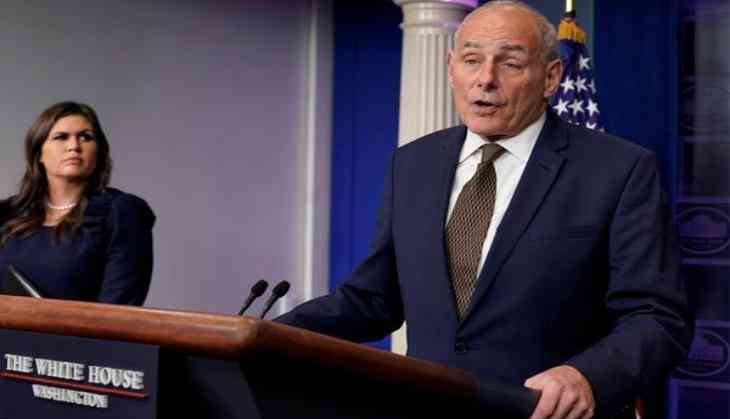 White House Chief of Staff John Kelly (ANI)
White House Chief of Staff John Kelly has rejected reports that he is going to resign or be fired out soon.
Making a rare appearance before the reporters on 12 October, Kelly said, "Although I read it all the time pretty consistently, I'm not quitting today."
"I don't believe - and I just talked to the President - I don't think I'm being fired today. And I'm not so frustrated in this job that I'm thinking of leaving. I will tell you this is the hardest job I've ever had, this is in my view the most important job I've had," he added.
Kelly, who usually maintains a low public profile at the White House, further said "I'm not quitting, I'm not getting fired, and I don't think they'll fire anyone tomorrow."
He also criticised the media over what he claimed are false reports and urged them to develop better source when reporting the news.
"It's astounding to me how much is misreported. I will give you the benefit of the doubt that you're operating off of contacts and leaks, whatever you have. But I offer to you the advice that, maybe, develop better sources," he said.
Kelly called his present job at the White House as the hardest and the most important job he's ever had but said that the best job he's ever had was when he was an enlisted Marine.
Speaking about the North Korean nuclear and missile threat, he said it is 'manageable' for now but the Americans need to be concerned about Pyongyang's intercontinental ballistic missile (ICBM) capability.
The retired Marine Corps general and former secretary of homeland security also praised President Donald Trump and described him as a 'decisive' and a 'very thoughtful' man.
-ANI