Gae Leanza
| Updated on: 13 February 2017, 4:34 IST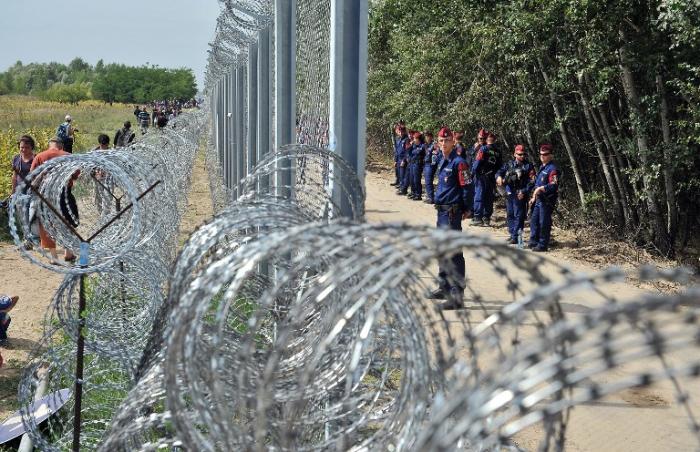 In years to come, Hungary will be remembered as the country that had the chance to help incoming refugees the most but, instead, chose to seal its border with an iron fence, train wagons, and razor wire.
This morning, Hungarian Prime Minister Viktor Orban declared a state of emergency. Hungary, though it has received upwards of 200,000 refugees so far this year, will now expel those who cross over from its southern neighbor, Serbia. Orban, a leader that has come under fire recently for his anti-immigrant politics, said this:
"If someone is a refuge, we will ask them whether they have submitted an asylum request in Serbia. If they had not done so, given that Serbia is a safe country, they will be rejected."
Serbia, a country still struggling to resettle refugees from the Yugoslav wars of the 1990s, claims it does not have the capacity to take in migrants denied asylum in Hungary. In response, Serbian officials have refused to accept returned refugees and plan to step up controls on the nation's borders with Hungary, Italy, Slovakia, and Slovenia.
As Serbia's foreign minister Ivica Dacic told reporters in Prague:
"The idea of returning all migrants to Serbia, with other flowing in from Greece and Macedonia, is unacceptable, because we would then become the centre of arrivals. We would like to be part of the solution to the problem, but this can't be our detriment. Serbia cannot handle this."
Hungary and Serbia, unable to agree on a clear border plan, have left thousands of refugees trapped between them. Their movement further into the European Union is barred by Hungary's 3.5 m fence, which spans 175 km. This dilemma has prompted hundreds of refugees to begin a sit-down hunger strike along the Hungarian-Serbian frontier.
Ensnared by reluctant governments, they refuse to eat or drink until allowed to proceed. With arms outstretched, they hold signs that say, "No food, no water, until open border."
Another group, near the closed Roszke-Horgos crossing point, flash a cloth banner with the phrase, "Europe, Your Humanity is Lost."
And, given that a slew of other European powers (such as Austria and Germany), have also vowed to increase border patrols to stem the flow of refugees, the protesters' slogans may be the best way to describe countries that would cordon off borders with totalitarian barricades: inhumane.