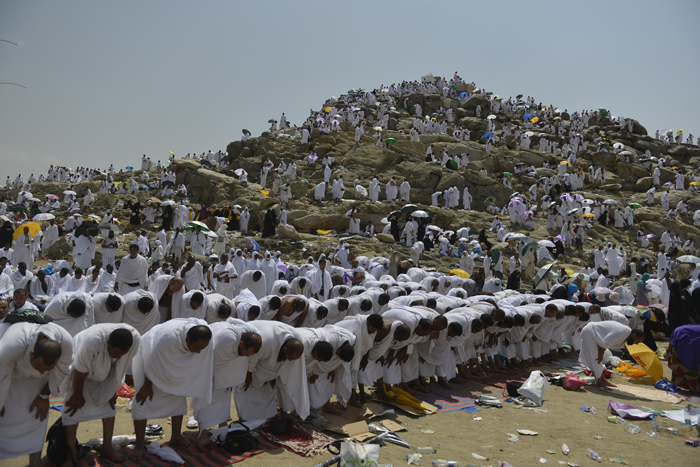 The annual Haj pilgrimage witnessed a tragic accident today as more than 200 people died and around 400 were injured in a stampede in the city of Mina, 5 km from Mecca. Mina is the city which houses the statue of the devil, which pilgrims are supposed to hurl stones at. The city has also witnessed the most number of stampede-related accidents over the years.
On September 11, around 100 people lost their lives and approximately 400 were injured when a crane fell inside the Grand Mosque of Mecca. Haj is the most important Islamic pilgrimage which attracts millions of Muslims from all over the world.
The six day period brings more than 2 million believers to the 1,200 km square area of Mecca. The sheer number of people who gather for the pilgrimage makes it one of the biggest religious gatherings in the world.
However, the pressure that such a huge congregation puts on Mecca has manifested itself time and again in the form of accidents and mishaps in the holy city.
Here's a list of major incidents in the past:
December, 1975: 200 pilgrims killed in a fire caused due to a gas cylinder explosion.
July 2, 1990: In one of the worst accidents ever, a stampede in Al-Ma'aisim tunnel killed 1,426 pilgrims. The incident occurred as the crowd moved towards Mina from Mecca.
May 23, 1994: 270 pilgrims died in a stampede as they stoned the devil in Mina.
Mecca tent fire, April 15, 1997: In a fire that broke out in the pilgrims' tents, 343 lost their lives and 1,500 were injured.
April 9, 1998: 118 people lost their lives in a tragic incident on the Jamarat Bridge after the final stoning of the devil in Mina.
February 1, 2004: The devil stoning at Mina claimed the lives of 251 pilgrims as a stampede broke out during the same.
Al-Ghaza hotel collapse, January 5, 2006: Al-Ghaza, a hotel in Mecca, near the Grand Mosque collapsed, killing 76 and injuring 64 pilgrims.
January 12, 2006: 346 killed and 289 injured as Jamarat Bridge couldn't take the weight of the pilgrims at its eastern ramps.
Crane crash September 11: 111 pilgrims died and 394 were injured when a crane involved in renovation activity crashed in the Grand Mosque of Mecca.