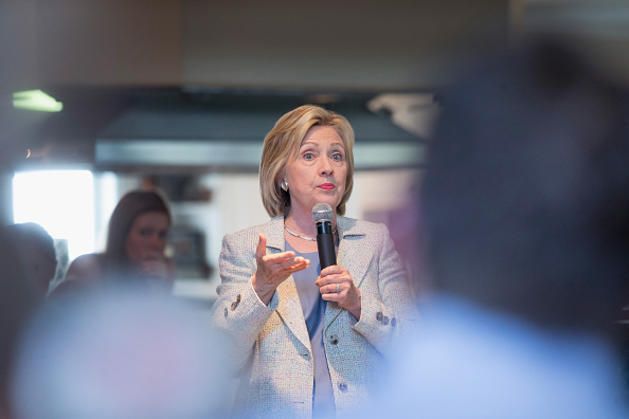 Hillary Clinton has secured the Democratic Party presidential nomination after reaching the required number of delegates.
According to Associated Press (AP) and US networks, 68-year-old Clinton claimed exactly the number of delegates needed to secure the nomination against her rival Senator Bernie Sanders of Vermont. Clinton will therefore be the first women, after almost two centuries, who will lead a major US party in the race for the White House.
She has also became the first spouse of a former president to win the presidential nomination in her own right.
AP's tally puts Clinton on 2,383 - the number needed to make her the presumptive nominee.
However, Sanders, who does not seem to be giving up so easily said he intended to stay in the race until the party's convention in July.
Sanders, who has given an unexpectedly strong and increasingly contentious challenge to Clinton, said that no Democrat will lock in the nomination until the Democratic national convention in July because unbound super-delegates cannot vote until then.
Clinton has earned support from 561 super-delegates, while Sanders has just 47, according to CNN.