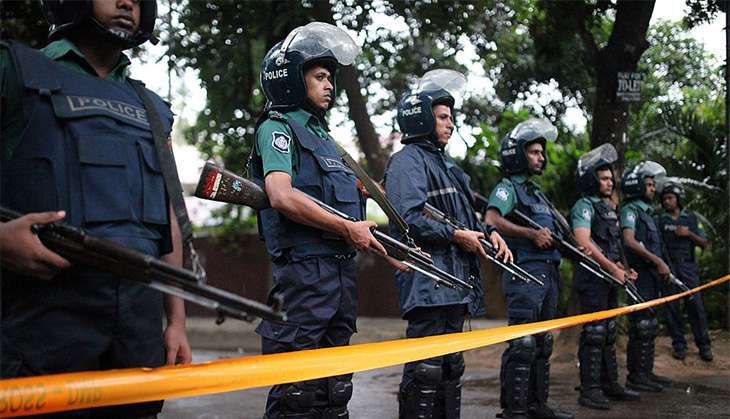 A bloody attack and standoff rocked Dhaka on late Friday night in which at least two police officers were killed while trying to rescue the hostages.
Unconfirmed reports suggest that about 20 hostages have been rescued from the Holey Artisan restaurant which was attacked by supposed ISIS gunmen.
Bangladesh's Rapid Action Brigade stormed the restaurant at about 7.20 am this morning, leading to exchanges of gunfire, by 7.53 am, according to CNN, the gunfire had stopped and ambulances moved into the area.
Unconfirmed reports say that five of the attackers were killed with one captured while two are unaccounted for.
The restaurant, Holey Artisan, is in Dhaka's diplomatic zone. The eight gunmen stormed into it on Friday night. Early this morning, terror group ISIS claimed responsibility, claiming that 24 people were killed. However, the police say two of its officers had been killed and 15 people injured.
Why is this attack an alarm for Bangladesh?
This is probably the first time that foreigners were targeted directly in an attack in Bangladesh. Though several people of religious minorities have been assassinated and killed in Bangladesh, attacks on foreigners are rare.
According to media reports, this attack has been launched by the ISIS to assert their presence in Bangladesh.
The attack also comes at a time when the entire country is gearing up for Eid.
Attacking a restaurant in the heavily guarded Gulshan diplomatic district highlights a dramatic escalation in violence.
The government has been caught unaware, and the attack exposes a big hole in Bangladesh's intelligence gathering and security system.