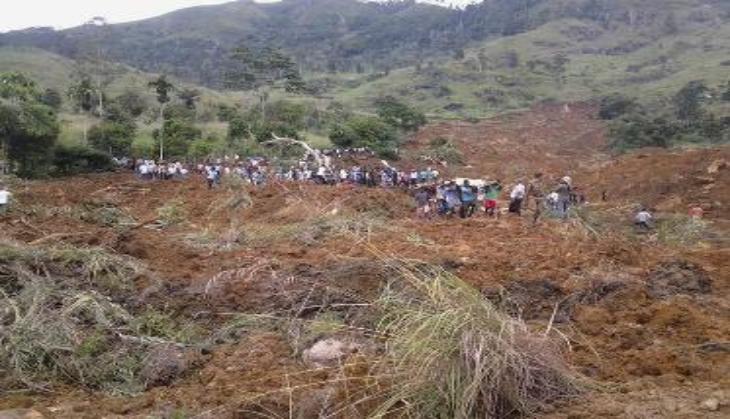 Rescue operations in Sri Lanka's flood and landslide affected areas have been hampered due to incessant rains.
A massive landslide triggered by torrential rains buried hundreds of homes in three villages in Aranayake area of Kegalle district in the central hills, and more than 200 families were missing on Wednesday and feared buried under the mud, reports the Colombo Page.
So far, Sri Lanka Army troops, Red Cross teams, and civilians have recovered 20 bodies but hundreds are feared buried in the mass of mud.
Despite the risk of further landslides, the rescue teams are still digging through the rubble from the mudslide to find survivors in the area.
The rapidly rising water level of the Kelani River is threatening more floods in low-lying areas.
Residents in the surrounding and riverbank areas were evacuated yesterday, and a rescue operation with the assistance of the tri forces are underway.