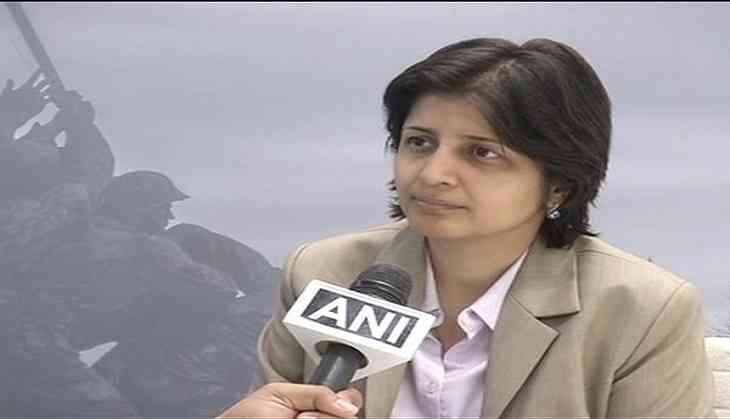 Director of India initiative at Hudson Institute Dr. Aparna Panda has said that H1B visa is a part of United States President Donald Trump's desire to overhaul the entire immigration system of the country.
"H1B is a part of Trump's desire to overhaul the entire immigration system and it will not only affect India but countries from where people come to U.S," Panda told ANI.
Speaking about Prime Minister Narendra Modi's visit to the U.S., She said that it is very important for India as PM Modi will meet U.S. President Donald Trump one on one and not in a summit meeting like G-20 or UN Security Council.
Panda noted that Trump is meeting PM Modi within six months of taking charge as president.
She said that symbolically the meeting will be very important as it will also help build relationship between the two leaders.
"Prime Minister Manmohan Singh had a very good relationship with former President Obama and PM Modi too had a very good relationship with him. So, this trip will help both sides see if they can build that kind of relationship," she said.
Panda further said that H1B is important and every Indian Prime Minister going back to Manmohan Singh and before him discussed H-B issue.
She added that H1-B is more important also because of the certain rise of nationalism in U.S. and racist attacks.
Panda said the two sides will talk about this issue and then let official discuss it in detail.
"However, at the end of the day it will be an American decisions and Congress will pass a resolution on it. We can convey are concerns but we can't do more than that," she said.
Speaking about the defense deals that are likely to happen, she said Lockheed Martin would like to manufacture F16 planes in India and this will give an big boost to Make in India.
Panda added that this will also help the U.S. as Lockheed Martin was no longer going to manufacture F-16 and they had to shut down their plants and so they can now provide some jobs in the US and jobs in India.
"India gets technogy, India gets jobs and it gets to manufacture and export plane like F-16," she said.
She further said that drone technology is important as it is something that India needs for its own defense.
Panda said there would be discussions on terrorism also as both countries believe that fight against terrorism is important, President Trump has spoken about it and his primarily been middle east.
"The U.S. believes that India is a partner for helping it in Afghanistan and Pakistan and India believe that having a U.S. a s partner it will help the problem India has been facing due to Pakistan based terrorists," she added.
A senior journalist Seema Sirohi said the meeting between Prime Minister Modi and President Trump will be an important meeting as it's the first time they will meet since the new US administration has taken charge.
"It's very important that President Trump validates the relationship as it exists and we continue to strengthen it," Sirohi told ANI.
Asserting that the United States is a very important partner of India in terms of defence cooperation, she said the Obama administration declared India as their major defence partner and the Trump administration yesterday only approved the sale of 22 drones to India.
"So, it's a very important step forward because it will give India the ability to monitor the Indian Ocean, much more exhaustively than before," she added.
-ANI