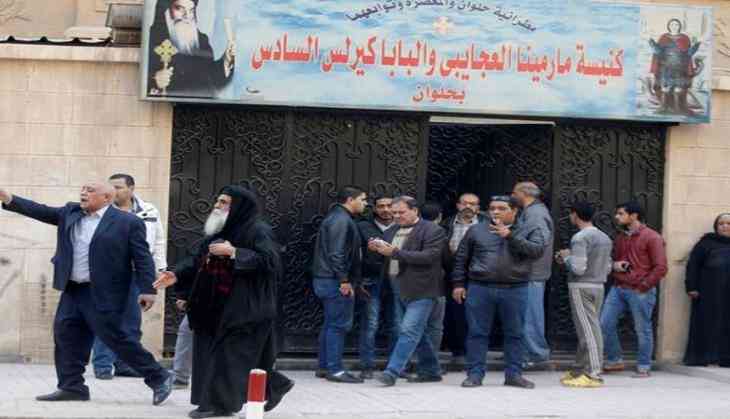 At least three people, including two policemen, were killed after a gunman opened fire outside a Coptic Christian church in Southern Cairo on 29 December.
According to the local media reports, the police has shot down the gunman at St Mina's Church in Helwan, Egypt.
Earlier on Sunday, two people were killed and eight injured after unknown assailants opened fire at a cafe in Cairo.
As per the reports, Cairo's security chief headed for the scene.
-ANI