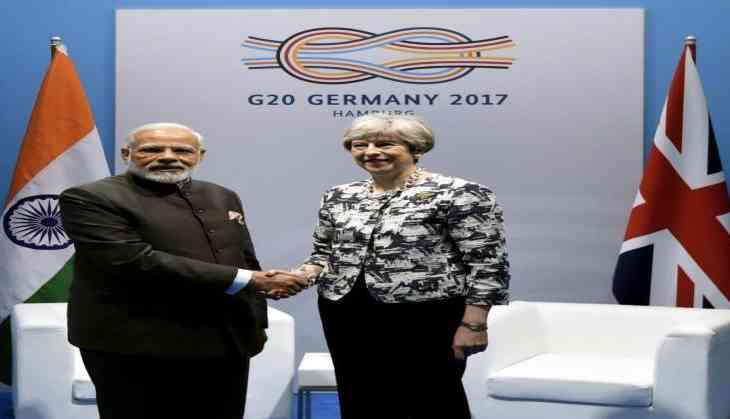 Indian Prime Minister Narendra Modi in his meeting with his British counterpart Theresa May on the sidelines of the G-20 Summit on Saturday urged for greater cooperation for extradition of absconding Indian economic offenders.
Ministry of External Affairs (MEA) spokesperson Gopal Baglay tweeted, "PM @narendramodi meets UK PM @theresa_may on sidelines of #G20. Asks for UK's cooprn for return of escaped Indian economic offenders (sic)."
The request was in an apparent reference to absconding Indian liquor baron Vijay Mallya.
In a June hearing at London court, in a major setback to India, the court expressed surprise that New Delhi has not provided evidence to Mallya yet, who is battling a slew of cases in India over his default case involving Rs. 9,000 crore worth loans to a clutch of public sector banks.
The 61-year-old liquor baron has been out on bail since his arrest in April in London.
The Westminster Magistrates' Court in London on July 6 heard the extradition case of Mallya and set the next sate for September 14.
-ANI