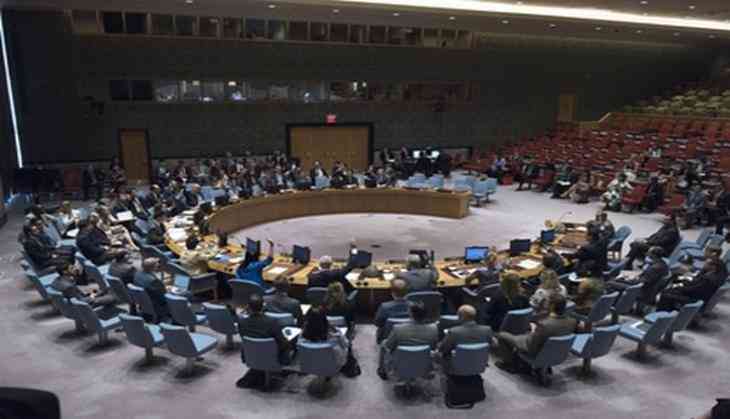 Brazil, Germany, Japan and India, also known as the G-4, raised the issue of categories of membership, the question of veto and regional representation, at the Intergovernmental Negotiations (IGN) on United Nations Security Council (UNSC) Reform.
Delivering a joint statement on behalf of the G-4, India's Permanent Representative to the United Nations, Syed Akbaruddin, hoped that as in the next session the IGN enters its 10th year it would sure pave way for discussion to transition into negotiations as he noted:
"While, academic discussions indicate that the veto is the most unpopular aspect of the Council's functioning, politically its abolition is acknowledged as being extremely difficult; While in debates it is accepted that the views of the Troop Contributing Countries need to be taken into account in framing peace operations, the political reality is that they do not have an effective platform for expression on such matters."
"While theoretically a body of 15 should be run by 15, politically, we know that is not the case with the Council; While legally the Charter does not provide for the concept of regional representation, however, we know that politically, regional representation is an issue of importance to Africa."
To address these issues we need to move beyond discussions to political give and take negotiations, he added.
He also raised the issue of 54 African countries being unrepresented in the permanent category and the expansion of the 2-year term non-permanent seats.
The G-4 nations support each other's bids for permanent seats on the United Nations Security Council. Each of these four countries have figured among the elected non-permanent members of the council since the UN's establishment and their economic and political influence has grown significantly in the last decades, reaching a scope comparable to the permanent members of the Council.
The G-4 argue that global politics has changed a lot - as regards its power, structure, rules, and norms since the formation of the UN. There has been redistribution of power and emergence of new power centres. However, as a global institution to promote international peace and security, the UNSC has not responded to these changes due to many reasons.
-ANI