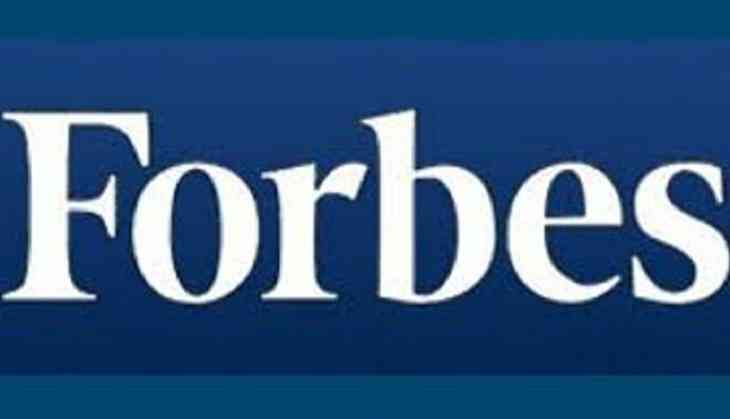 Retail Mogul Yusuff Ali and Pepsico executive Sanjeev Chadha are among the top 100 Indian business leaders in the Arab World 2017, according to a Forbes ranking for the Middle East.
Ali, Managing Director of Lulu Group International topped the Indian business owners' category and Chadha, CEO, Asia, Middle East and Africa at PepsiCo International led the Indian executive's category.
For the first time, the ranking also recognised the next generation of business leaders who are carrying on the legacy of their family businesses.
Forbes Middle East is an annual ranking of the top 100 Indian business owners and the top 50 Indians in executive management.
The next generation of business leaders will lead 25 family owned businesses with an estimated total revenue of more than USD 27.5 billion.
Speaking at the event, Vipul, Consul General of India in Dubai, said: "Indians make up the largest expat community in the Gulf Cooperation Council region, with over 7 million Indians residing and contributing to the economies of the host countries, not only as big business conglomerates but also as professionals, construction workers and in government departments."
The 2017 list of top Indian business leaders comprised 100 business owners and 50 executive management.
This year, for the first time, Forbes Middle East also highlighted 28 young and talented next generation business leaders who will take the family legacy forward.
The businesses of the top 100 business owners represent different vital sectors, with most of the leaders running diversified companies, followed by the retail, real estate and construction sectors.
Twenty seven business leaders have roots from Kerala, followed by Sindhis and Gujarat with 23 and 16 respectively.
Ali leads the business owners' category, followed by Sunil Vaswani, Chairman of Stallion Group and B R Shetty, Founder of NMC Healthcare and the UAE Exchange. Eleven business owners have PhDs with five being medical doctors of which three have founded hospitals in the UAE.
Total revenues of the top 10 business owners adds up to an estimated USD 28.9 billion.
The top 50 executives work across different sectors with 15 executives hailing from the banking and financial services.
Chadha leads the executive management category followed by Raghavan Seetharaman, Group CEO of Doha bank and Adnan Chilwan, Group CEO of Dubai Islamic Bank holding the top three positions.
Twenty four of the companies represented by the top 50 executives have revenue of over USD 1 billion. These business owners and executives oversee a workforce of over 750,000 employees.
-PTI