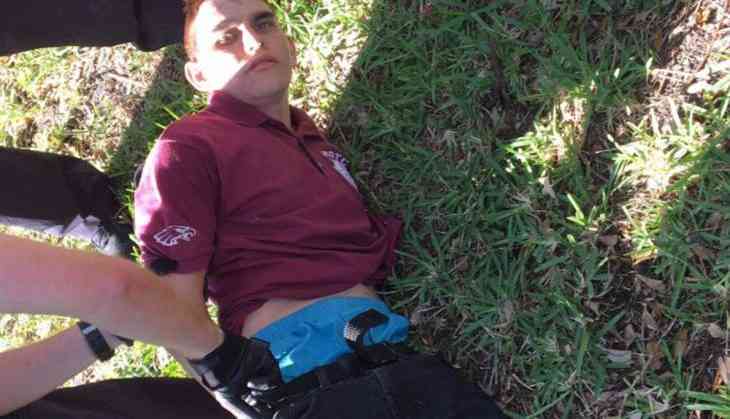 Nikolas Cruz, a former student opened fire on the campus of Marjory Stoneman Douglas High School in Broward County Florida on Wednesday, killing 17 people and injuring more than 14 others before he was arrested.
Details of credibility continue to emerge about Cruz and the incident, the authorities and several students have confirmed that Cruz loved guns and knives.
What we know about Nikolas Cruz
As per the media reports, Nikolas has been confirmed as 19 years old and a former student of the school. Several students at Major Stoneman believed that Nikolas had the capacity to execute this act. He was even banned from entering while wearing a backpack. One of the math teacher at High School also confirmed that Cruz threatened students in the campus prior to this incident. The math teacher who spoke to the media said, "We were told last year that he wasn't allowed on campus with a backpack on him," said Gard, who said Cruz had been in his class last year. "There were problems with him last year threatening students, and I guess he was asked to leave campus."
According to law enforcement, Nikolas was expelled from the school due to disciplinary reasons. The reason behind why and when he was expelled is still unknown. According to Broward County Public Schools Superintendent Robert Runcie, Cruz was still enrolled in the school but couldn't provide much insight on the same, mentioning the Family Educational Rights and Privacy Act.
My prayers and condolences to the families of the victims of the terrible Florida shooting. No child, teacher or anyone else should ever feel unsafe in an American school.

— Donald J. Trump (@realDonaldTrump) February 14, 2018
Several media agencies have confirmed that Nikolas was armed with an AR-15 and multiple magazines. Broward County Mayor Beam also told that Cruz was treated at the mental health clinic but Cruz didn't visit the clinic for more than a year.
A student from the high school told "Cruz enjoyed hunting and always wanted to join military. He also told that Cruz was very quiet and strange and he wouldn't talk to anybody. Just always to himself, never really tried to associate with anybody, but once given the opportunity, he liked to talk."
Petrifying activities on social media
Broward County Sheriff Scott Israel said that investigators were able to trace Cruz's activities and posts on social media. The things which they traced are quite disturbing and petrifying.
A student who was present at the attack said, he recognized Cruz from an Instagram photo where Cruz was posing with a gun in front of his face. The witness also told that Cruz was a shy student and he often saw him walking around in the campus alone.

Dakota Mutchler who was Cruz's junior and a close friend in the school told, he didn't meet Cruz for more than a year after his expulsion from the school. He was also noted some weird changes in Cruz's behavior which was disturbing. He also gave some insight into Cruz's social media activities where he used to post pictures on Instagram killing an animal and he used to talk about practicing with his gun in the backyard. Cruz also threatened one of his friends after which he stopped talking to him. He also added that all the students were sure that Cruz would do such an activity.
Several other images from Cruz's Instagram account contained pictures of shooting practice sheets and a man wearing a hat imprinted with US Army's logo.