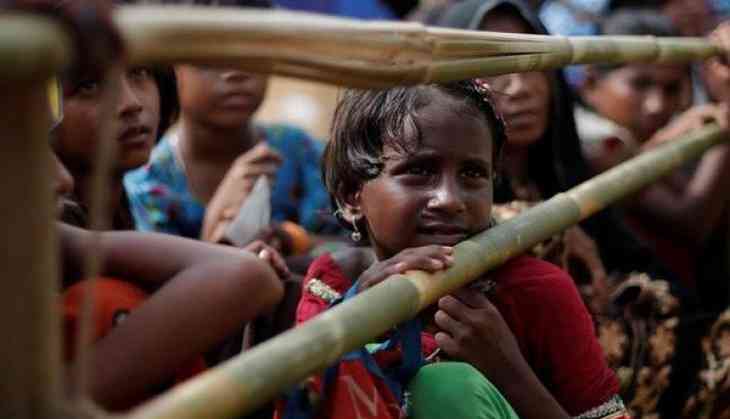 Four Rohingyas, including three children and a woman, were killed in a fire at an UN-run transit camp in southeastern Bangladesh's Ukhiya upazila near Cox's Bazar on Friday night.
Cox's Bazar's Additional Superintendent of Police Afruzul Haque Tutul said, "The fire, which broke out at around 3:30 am late on Friday, from a candle in their tent at the camp, also left three others injured.
Ukhiya's Upazila Nirbahi Officer (UNO) Md Nikaruzzaman confirmed the incident and said the tent was located along the Cox's Bazar-Tekhnaf Marine Drive, the Dhaka Tribune reported.
Officials from the Red Crescent said that at least seven people were severely burnt in the fire and have been rushed to a Red Crescent field hospital where four of them died on Friday afternoon.
When they were rushed to a Red Crescent field hospital, the four of them succumbed to their injuries and the remaining three people are recovering.
Rohingyas are a Muslim minority ethnic group in Myanmar. They have been regarded by many majority Buddhists as illegal migrants from Bangladesh. Also, they have been long persecuted by the Buddhists and the security forces.
As of December 2017, an estimated 6,55,000 Rohingya people fled to Bangladesh to avoid the persecution from the security forces that started in Myanmar's Rakhine state in August last year.
There are more than 3,00,000 Rohingyas living in Bangladesh, who fled in earlier waves of violence from the Myanmarese Government since the last three decades.
The United Nations has called the violence against civilians 'ethnic cleansing', but the Myanmarese Government rejected the claims.
--ANI