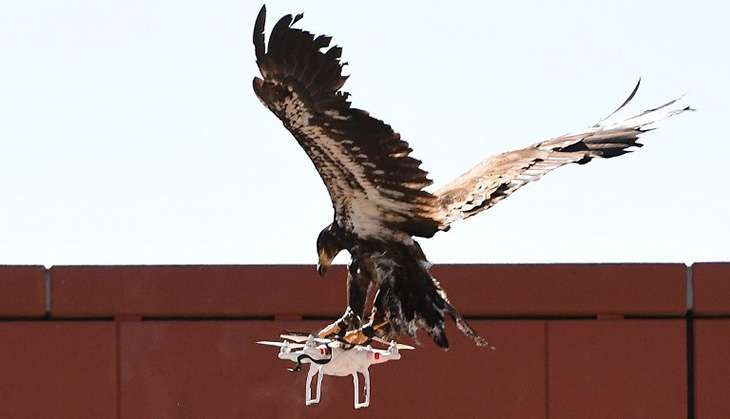 The Dutch police have scripted history to become the first security force in the world to use Eagles as a method to curb trespassing by the increasing number of drones.
"It's a low-tech solution to a high-tech problem," police spokesperson Dennis Janus told Guardian.
The Dutch police force have been conducting a series of tests since 2015 to verify the efficiency of this method. On 12 September this year, the police announced that they had successfully used an Eagle to track down a drone.
The Eagles will now be launched whenever drones are believed to be posing a danger to the public - including during sensitive state visits or if the remote-controlled crafts are spotted flying too close to airports.
An international news agency quoted Janus as saying, "None of the eagles were hurt, but as for the drones, none of them survived. The eagles see the drones as prey and intercept them as they are flying, before landing where they feel safe with the drone still in their claws."
About 100 police officers will be trained in working with their own eagles. The plan is expected to be launched in full force by next summer.
"We haven't found any other method to intercept the drones, but we are continuing to explore other possibilities," Janus was quoted as saying.