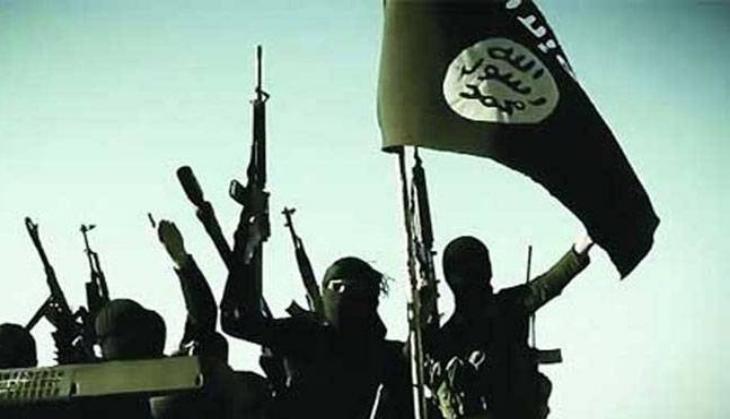 Top Islamic State leader Abu Wahib was reportedly killed last week in a coalition airstrike carried out by the US on 6 May near Rutbah in Western Iraq.
On 9 May, the Pentagon issued a press release confirming the death of Wahib and three others.
The 30-year-old Wahib, believed to be the 'military emir of Anbar', was a key figure in the Islamic State. The US airstrike took place when the leader was travelling in a vehicle along with other members of the terror outfit.
Pentagon Press Secretary, Peter Cook, said that the Islamic State leadership has been hit hard by coalition efforts.
There have been unconfirmed reports in the past of the airstrikes on Wahib, but this is the first time the Pentagon confirmed the leader dead.
A brief history of Abu Wahib
According to reports, Abu Wahib - believed to be known as Desert Lion because of his brutal history of killings - was en early member of the al Qaeda before he joined the Islamic State.
Before he joined the Islamic State, he was a computer programmer in Iraq. In the mid-2000's he was briefly detained by US, The Week reported. He escaped from the Iraqi prison where he was jailed in 2011.
He has also released several graphic execution videos.
UK Merchant Navy Officer reportedly joins Islamic State
British defence experts have raised an alarm over reports of UK Navy official Ali Alosaimi having joined the Islamic State.
According to reports, the Kuwaiti-born officer - who has been trained in the UK Merchant Navy - fled to Syria to join the terror outfit on 8 May.
Defence experts have warned that his skills and exhaustive knowledge of the nation's shipping fleet could make him a threat to Britain.
Alosaimi enrolled on a three-year course at a marine college in South Shields in 2011. However, it is known if he completed his studies.
The Daily Mail reported that the personal details of the 28-year-old were found among a cache of leaked Islamic State documents. According to reports, he joined the terror outfit after being radicalised by videos of Syrian troops bombing civilians.
The Daily Mail quoted former Royal Navy chief Admiral Lord West as saying, "This suddenly raises the spectre of IS damaging shipping. Someone with his knowledge opens up a whole new area where terrorism can take place."
Gavin Simmonds, director of security, UK Chamber of Shipping, told The Daily Mail that an individual with three years' experience with Merchant Navy would be of use to a terror organisation intent upon targeting shipping.
An online offshoot of the IS - calling itself the ISIS Hacking Division - issued threats of a hit list of targets which included details of 75 US Air Force personnel.
According to a Sunday Times report, hackers said they would "disclose secret intelligence" from an alleged source working in the US defence ministry.