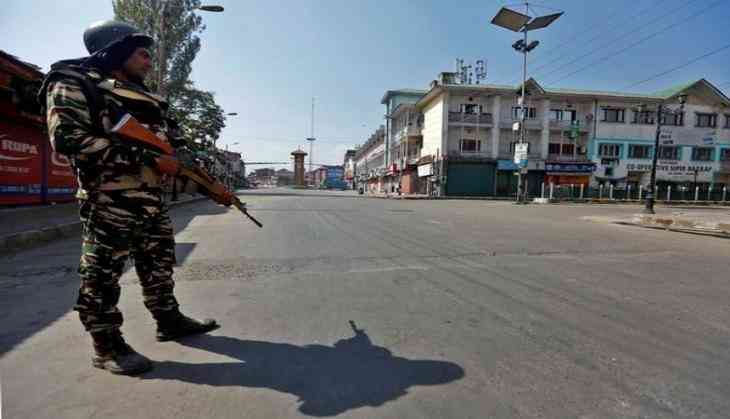 The United Kashmir People's National Party (UKPNP) hosted a conference in Brussels to expose attempts by Pakistan to designate Gilgit Baltistan as the fifth province of the country, thereby illegally annexing what was originally a part of undivided Jammu and Kashmir.
The conference was chaired by Sikander Abbas, former President of the UKPNP, while Amjad Yousaf, Vice Chairman Jammu Kashmir National Independent Alliance (JKNIA) and Shaukat Ali Kashmiri, Chairman of the UKPNP, were among the speakers.
The conference was well-attended and included leaders of other ethnic groups of Pakistan, viz., Riaz Pir Representative Pushtoonistan Freedom Movement, Malik Bazai, Pushtoon political activist, Shafi Muhammad Burfat, Chairman Jiyea Sindh Muttahida Mahaz, Shan Shinwari, Director Bacha Khan Trust, Munir Mengal, President Baloch Voice Association and human rights activist and lawyer Claudia Heidelberg.
Speaking on the occasion, Shaukat Kashmiri held Pakistan responsible for the current backwardness of the areas of Pakistan occupied Kashmir (PoK) including Gilgit Baltistan. He blamed Pakistan for invading Jammu and Kashmir in 1948, creating chaos and confusion with regard to the UN resolutions, and over the years failing to vacate its private militias and regular troops from occupied Kashmir, thereby failing to comply with the recommendations of the UNSC resolution.
Kashmiri leaders added that Pakistan was now trying to annex Gilgit Baltistan, an area over which it has no constitutional mandate as per the Pakistan Constitution. Hinting at China's role behind Pakistan's move to annex Gilgit Baltistan, he stated that China should realise that the Kashmir dispute was not just a regional issue, but an international problem.
Mahmood Kashmiri, chairman of the JKNIA, in his speech, highlighted how Pakistan was exploiting the natural resources of the so-called Azad Kashmir and Gilgit Baltistan. Leaders of other Pakistani ethnic groups threw light on the State-supported human rights violations in the Pakistani provinces of Sindh, Balochistan and Khyber Pakhtunkhwa.
A resolution was adopted at the conclusion of the conference, wherein all participants unanimously agreed to declare J-K as one political entity comprising areas of Gilgit Baltistan, Azad Kashmir, Jammu, Kashmir Valley and Ladakh. They strongly condemned Pakistan's attempts to declare GB as a fifth province, expressed serious concerns about the construction of the China Pakistan Economic Corridor (CPEC) and other mega projects that would result in the exploitation of the national resources of Gilgit Baltistan. The resolution stated that the CPEC had hidden military and strategic agenda and therefore would have a negative impact on the Kashmir dispute. It called on the Pakistan government to stop using J-K's territory for fanning terrorism and to restore basic human rights in the region.
Meanwhile, Germany-based Sindhi leader Shafi Muhammad Burfat, chairman Jiyea Sindh Muttahida Mahaz has given a call to various Pakistani oppressed groups to form a strategic alliance or united front to oppose the Pakistani State. The first meeting to discuss this alliance was held on May 9 in Brussels.
The ethnic groups that have shown an interest in joining the alliance include Sindhis, Kashmiris, Baloch and Pashtuns. The second meeting to discuss the nature, aims and objectives of this alliance is expected to be held in June and will be hosted by the Jiyea Sindh Muttahida Mahaz. It is likely that groups like the UKPNP, Jammu Kashmir National Independent Alliance, Pushtoonistan Freedom Movement, Baloch Voice Association, World Sindhi Congress etc. will attend this meeting.
-ANI