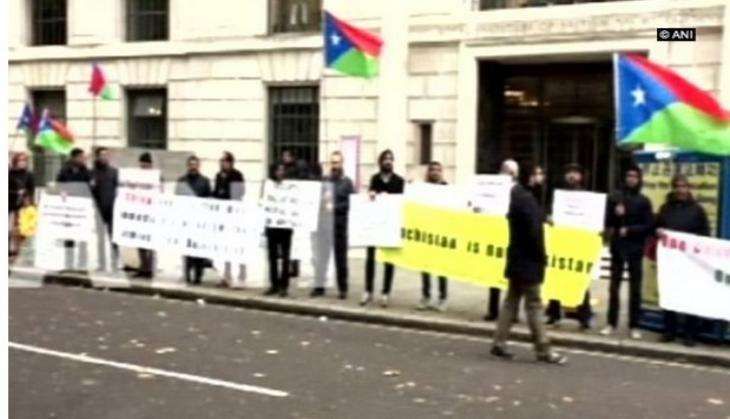 Exiled Baloch leaders and activists participated in a protest rally against Pakistan and China for constructing the multi-billion dollar China Pakistan Economic Corridor (CPEC).
The protest rally was organised by Free Balochistan Movement (FBM) and was led by exiled Baloch leader Hyrbyair Marri.
This was the second week-long round the clock protest by the Free Balochistan Movement outside the Chinese Embassy in London. The first protest was held in October and lasted for about a week.
The protesters shouted anti-Pakistan slogans on the streets of London and alleged that Islamabad has intensified its brutalities against innocent Baloch people residing on the CPEC route.
Hundreds of Baloch houses have been attacked and burnt to ashes, and hundreds of innocent Baloch have disappeared only to appease China.
The Baloch are determined to resist the nexus between China and Pakistan and their exploitative designs against the Baloch nation.
--ANI