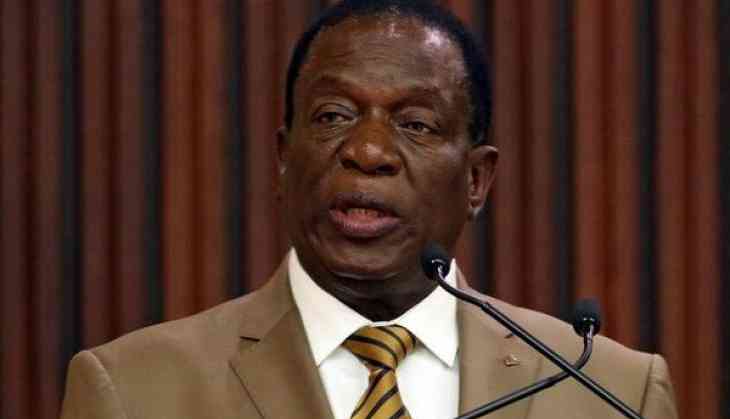 President Emmerson Mnangagwa of Zanu-PF - Zimbabwe's ruling party, was on Thursday declared the winner of the first Presidential Elections without the former's successor, Robert Mugabe.
According to CNN, 50.8 per cent of the votes were garnered by Mnangagwa, beating his opponent Nelson Chamisa, the leader of the Movement for Democratic Change (MDC), as confirmed by Justice Priscilla Chigumba, the chairwoman of Zimbabwe Electoral Commission.
Opposition party members were escorted out of the room where the declaration was made in light of their uproar over the results and the allegations of riggings levelled by them.
At least six individuals had died during clashes between opposition supporters and security officials on Wednesday in the country's capital city of Harare, with the United States, United Nations and the United Kingdom issuing statements of concern, while Mnangagwa demanded an independent investigation into the violence.
Riot police were deployed outside the headquarters of the MDC on Thursday morning, with the spokesperson for Zimbabwe Republic Police, Charity Charamba, confirming that 18 people were arrested, adding that a total of 26 individuals were held in connection with provoking the violence in Harare.
Meanwhile, during the raids, MDC spokesperson Nkululeko Sibanda expressed confidence in his party's victory.
"We have collated results from the 80% of the polling stations that we're allowed to do so and we're very clear that we're going to win. There is no way with the 20 per cent they are going to win. If the result is such that if we didn't win, then certainly it's not the reflection of what the people of Zimbabwe did on the 30th," Sibanda told CNN.
Mnangagwa had taken over Zanu PF after he aided in a military coup against Mugabe, who had been the President of Zimbabwe since 1987, although many still consider him to be Mugabe's man as he has served the former for over 40 years.
--ANI