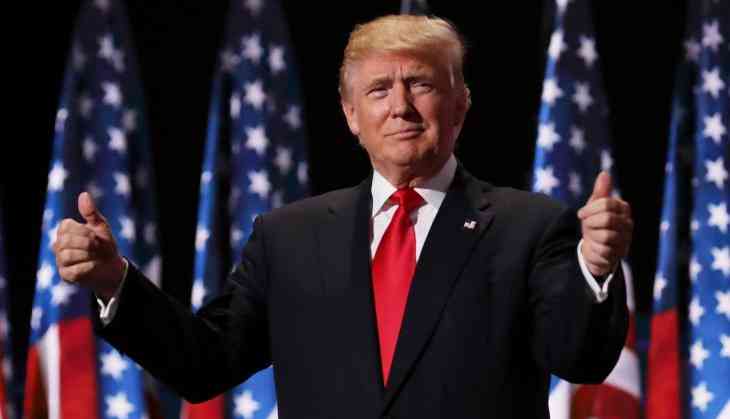 United States President Donald Trump has written to several allies to increase its defence expenditure as NATO partners while threatening to reduce the US military's presence in Europe if they fail to do so.
Trump wrote letters to allies including Norway, Germany, Belgium, and Canada, according to CNN.
The letters were in line with Trump's NATO criticisms, especially those aimed at the defence expenditure of US' allies.
In the letter to Norwegian Prime Minister, Erna Solberg, Trump wrote, "Norway is the 'eyes and ears' of the northern flank" of NATO yet "remains the only NATO Ally sharing a border with Russia that lacks a credible plan to spend 2 percent of its domestic product on defence."
However, a statement from Norway's Defense Minister Frank Bakke-Jensen defended the country's military commitments.
"Our investment share is currently at 27 percent, well above the NATO target. This has allowed for investments in important capabilities, such as the F-35 combat aircraft, P-8 maritime surveillance aircraft, and submarines in order to increase Allied and Norwegian security," read the statement.
"The government has recently decided that a premise for the next long-term plan will be to further increase Norway's defence spending towards the 2 percent goal. Burden-sharing will be a key issue at the NATO Summit in July, and Norway looks forward to continued discussions on this issue," it added.
In the 2014 summit in Wales, NATO members had pledged to commit 2 percent of their Gross Domestic Product for defence, with Trump repeatedly having deplored their failure to do so.
Trump, however, is not the first US President to have raised questions on allies' defence expenditure. Predecessors Barack Obama and George W. Bush also demanded their NATO allies to increase military spending.
The defence secretary under both Obama and Bush, Robert Gates, had, in 2011, warned that the US may 'lose interest in NATO' if they didn't see a bump in the budget for their militaries.
Tensions between Trump and Europe have been flaring ahead of this month's NATO summit in Brussels after the US president levied trade tariffs on the EU.
Trump also recently launched a scathing attack on the EU for its imposition of tariffs, saying that the "European Union is as bad as China" in its trade policies.
(ANI)