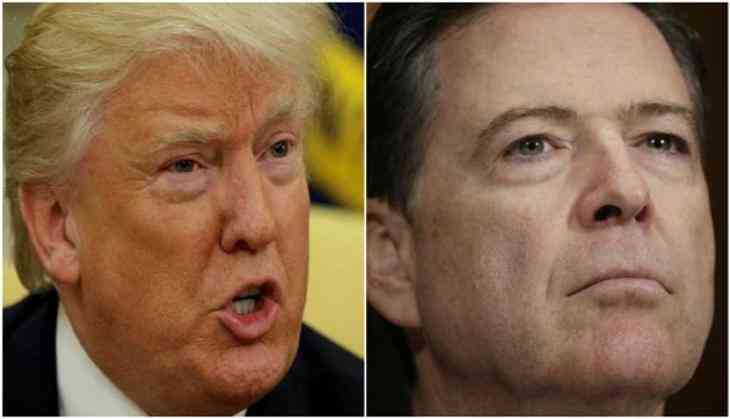 Trump breaks Twitter silence, says ex-FBI chief Comey is a 'leaker''
U.S. President Donald J. Trump on Friday fired off an early morning tweet in which he said he had been "vindicated" by the James Comey hearing, adding that the former FBI director was a "leaker."
Despite so many false statements and lies, total and complete vindication...and WOW, Comey is a leaker!

— Donald J. Trump (@realDonaldTrump) June 9, 2017
The tweet broke a mysterious period of silence on social media for the president, who until then had not tweeted since June 7.
On Thursday, Comey had accused Trump of firing him to try to undermine the FBI's investigation of possible collusion between the Trump Campaign and Russia in alleged efforts to influence last year's presidential election.
Comey told the U.S. Senate Intelligence Committee that the Trump administration had lied and defamed him and the Federal Bureau of Investigation after the president dismissed him on May 9.
The more than two hour-long testimony saw Comey further informing that Trump had directed him to drop an FBI probe against former national security adviser Michael Flynn.
Comey said it should be special counsel Robert Mueller's task to determine whether Trump had obstructed justice, and therefore, had opened himself up to possible impeachment proceedings, keeping the allegations on Russia in mind.
He, however, said that whatever Trump did was "a very disturbing thing, very concerning."
Comey painted a picture of an overbearing president he did not trust and who pressured him to stop the FBI probe of Flynn.
Russia has denied interferin in last year's presidential elections, as has the White House.
-ANI