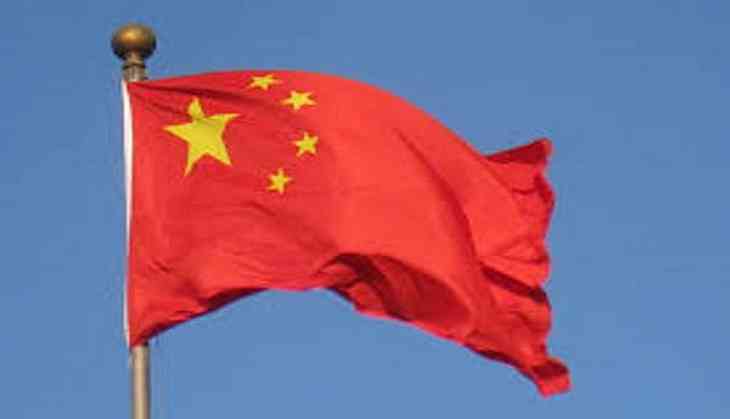 The Chinese foreign ministry reiterated on Monday that meaningful talks with India can only take place after New Delhi withdraws its soldiers from what it referred to as the Chinese side of the Doklam region.
This trilateral border area that separates China, Bhutan and India is currently under dispute.
Ministry of Foreign Affairs spokesperson Geng Shuang told media in the Blue Room of the International Press Center of the Chinese foreign ministry here that President Xi Jinping's interaction with Prime Minister Narendra Modi on the sidelines of the G-20 Summit in Hamburg, Germany, recently, was not a "bilateral meeting"
"According to my information, the two leaders did not hold any bilateral meetings. On the border issue, we reaffirm that the Indian side should withdraw their border personnel to the Indian side. This is a precondition for meaningful dialogue."
When asked to respond to a report that Indian troops were preparing for a long stay in Doklam at the particular area where the standoff is taking place and also to reports that suggested that both sides were working diplomatic channels for a solution to facilitate talks at an appropriate time, Shuang said, "I don't know if these reports you mentioned are true. If they are true, then, that can only prove that the illegal trespass by the Indian side is organised and deliberate. They are intended to destroy and damage the status-quo at the boundary area of China and India. So, how can the diplomatic solution happen under such circumstances?"
"We stress many times that we urge the Indian side to withdraw back to the Indian side of the boundary, and this is the precondition for any meaningful dialogue between the two sides. The diplomatic channel remains unimpeded and we hope the Indian side can take concrete measures. Now, the Indian side is violating the international conventions and norms, and we demand the Indian side to bring back their troops as soon as possible," he added.
Referring to the road construction by Chinese troops, the spokesperson said, "China's road construction in the Doklam area is just a normal construction on our own territory which is legitimate, reasonable and lawful. So, under the pretext (not mentioned what pretext) the Indian side infringed on China's territorial sovereignty, and we urge the Indian side to bring back their troops as soon as possible."
Shuang said that the Chinese president chaired the informal BRICS leaders meeting during which Prime Minister Modi was also present.
-ANI