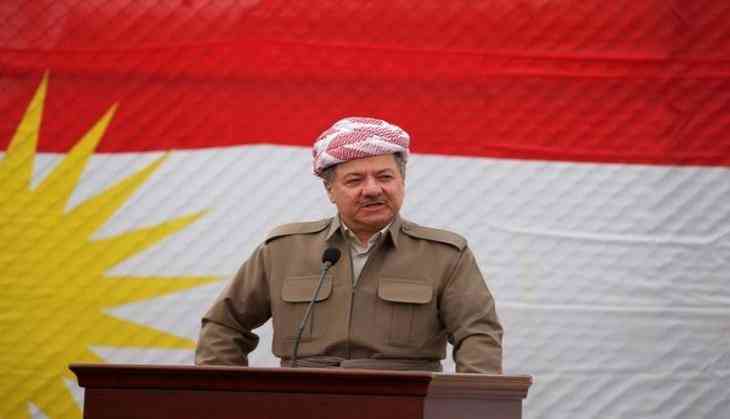 The President of the Northern Iraq's Kurdish Regional Government (KRG), Masoud Barzani, has saidon Wednesday that destroying the Daesh group would not end problem and urged to address the causes that led to the emergence of the jihadist group.
While addressing the gathering of academics and opinion leaders, Masoud Barzani talked about the situations of Mosul after Daesh is defeated and the independence vote set for Sept 25, reports the Anadolu Agency.
According to report, Masoud said "If we do not address the causes leading to the emergence of Daesh, it will continue to present a danger in another way".
"A situation like staying in the united Iraq, fighting at the same time and exacerbating the problems is not acceptable," he added.
The fight to retake the country's second largest city , which has been a key ISIS stronghold, was launched more than eight months ago and has displaced more than 8, 50,000 people.
Speaking on the planned Sept. 25 referendum, Masoud said "Turkey has denounced".
Earlier this month, Barzani announced voting for independence from Iraq would be held on Sept. 25 this year.
-ANI