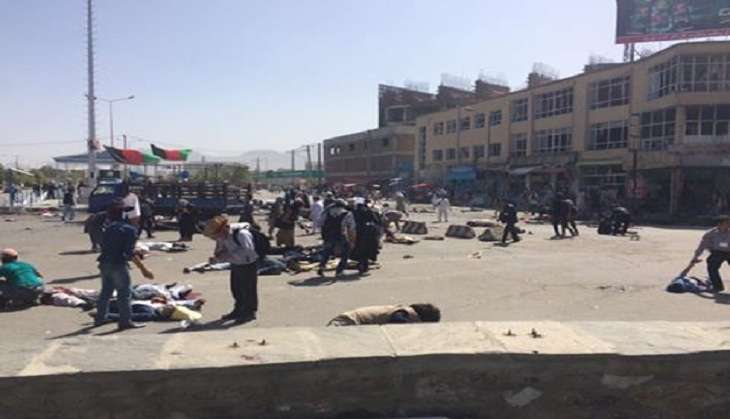 The Islamic State claimed responsibility for the suicide bombing of a peaceful protest in Afghanistan's capital on 23 July that took 81 lives and injured 231 people. This was the deadliest attack to hit Kabul in 15 years.
The Afghan Interior Ministry said that 81 people had been killed and 231 wounded in the bombing. The ministry's deputy spokesman, Najib Danish, said the blast was the biggest in Afghanistan since 2001, when the Taliban launched their brutal insurgency after they were toppled by the 2001 US invasion, reported The Indian Express.
The attack struck a demonstration by Afghan's Hazara ethnic community, who were protesting for a major regional power line to be routed through their home province. The Hazaras are Shiite Muslims, where as most Afghans are Sunnis.
According to reports, two suicide bombers had attempted to target the protesters, but one of them was shot by police before he could detonate his explosives.
Three city district police chiefs were injured and another three security personnel were killed, Haroon Chakhansuri, a spokesman for Afghan President Ashraf Ghani told media.
The Indian Express quotes presidential spokesman, Chakhansuri saying that the organisers of the protest were warned of the possibility of an attack.
He said, "We had intelligence over recent days and it was shared with the demonstration organisers, we shared our concerns because we knew that terrorists wanted to bring sectarianism to our community."