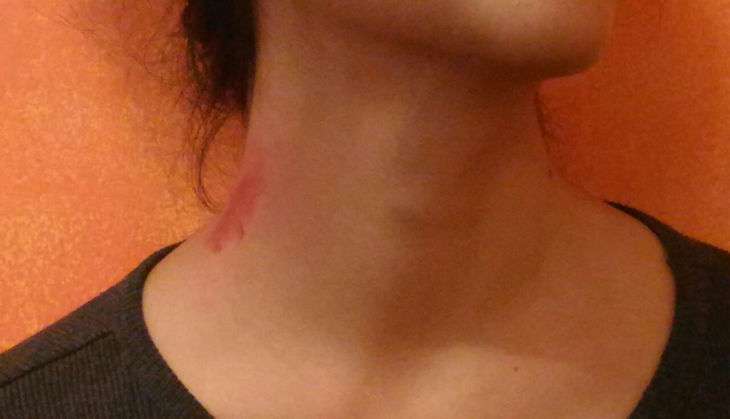 A seventeen-year-old boy from Mexico reportedly died after getting a love bite from his girlfriend. According to reports, the love bite induced a stroke.
According to a report in the Mirror, Julio Macias Gonzalez started having convulsions at the dinner table with his family in Mexico City. Paramedics were dispatched to the scene, but the teen could not be saved.
The love bite or hickey created a blood clot that travelled to Gonzalez' brain which caused him to have a stroke. His 24-year-old friend has disappeared and the boy's parents are blaming the friend for his death.
This is not the first of this kind. A 44-year-old woman was left partially paralysed after a stroke in similar circumstances in 2011. The woman reportedly lost movement in her left arm after the romantic encounter and was driven to the hospital. On investigation, the doctors found out that the hickey had left a damaged major artery underneath, Mirror reported.The suction had caused a blood clot to form which then travelled to the woman's heart.
Dr Teddy Wu, who treated the woman at Auckland's Middlemore Hospital, said, "To my knowledge, it's the first time someone has been hospitalised by a hickey," Mirror reported her as saying.