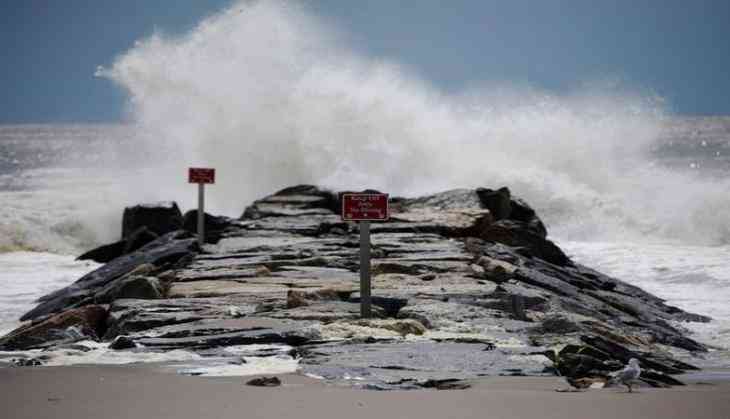 Massive evacuation is underway in Bangladesh as severe cyclonic storm 'Mora' hit Chittagong on 30 may.
The severe cyclonic storm MORA over northeast and adjoining east central Bay of Bengal has moved further north northeastward during past six hrs with a speed of 28 kmph, and lay centred at 0230 hrs IST on 30 may.
Heavy rainfall is being reported in Chittagong. Deputy Commissioner Zillur Rahman Chowdhury has said about 30,000 people have taken up refuge at the hundreds of storm shelters near the coast.
The Met office has advised to hoist great Danger Signal No 10 at coastal areas including Chittagong, Cox's Bazar, Khulna, Satkhira and the two coastal ports in Mongla and Payra.
Mora was centred at around 385km south of Chittagong port and 305km south of Cox's Bazar port around 7pm on 29 may, said Bangladesh Meteorological Department.
An emergency meeting was held in the morning regarding the preparations for the possible impact of the cyclone and the administration has taken all necessary measures in this regard, The Dhaka Tribune quoted Mohamad Omar Faruk, secretary of Chittagong Port Authority as saying. Due to the increasing intensity of the cyclone, all loading and unloading activities at Chittagong marine port has been suspended for the time being.
Current wind speed is measured at 105kmph, maximum wind speed is measured at 120kmph.
Great Danger Signal No 10 has also been hoisted in six coastal districts - Cox's Bazar, Chittagong, Noakhali, Lakshmipur, Feni and Chandpur as well as the off-shore islands located in these districts.
The administration has set up shelters equipped with enough stockpiled to sustain and organised a number of meetings to raise awareness among people to mitigate the cyclone's impact.
Meanwhile, the Chittagong Port Authority has sounded Alert No 3 at the port area, and vessels are being sent away to outer anchorage from the Chittagong port jetties to avoid any casualties during the cyclone.
-ANI