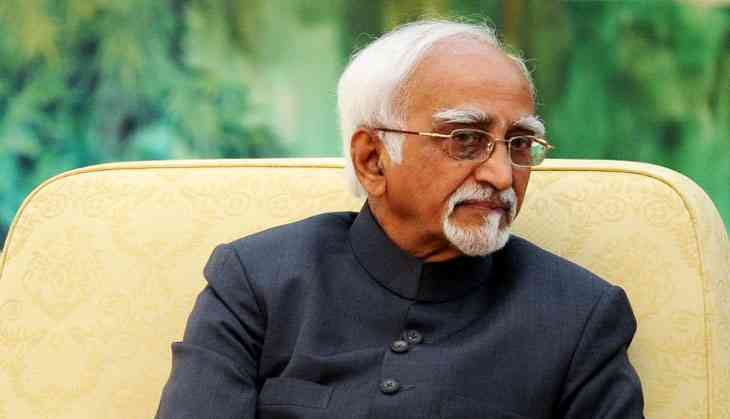 Countries that invest in education will benefit: Vice President Hamid Ansari
Vice President of India M. Hamid Ansari has said that the countries that have invested in educating their populations, built strong consumer economies, and have democratic institutions that can deal with social change will benefit.
He was delivering the lecture at the Yerevan State University, Yerevan, Armenia today. The Minister of Education and Science, Armenia Levon Mkrtchyan, Vice-Rector of Yerevan State University Gegham Gevorgyan and other dignitaries were present on the occasion.
The Vice President said that some of the newer technologies that would impact on human progress relate to energy, cyber technology, robotics, artificial intelligence, quantum mechanics, gene-editing and space exploration.
"All of these have geopolitical implications in the future," he added.
In recognition of his outstanding public and political achievements and his contribution to development of India- Armenia relations, the Vice President was awarded with a degree of Honorary Doctor of the Yerevan State University.
-ANI