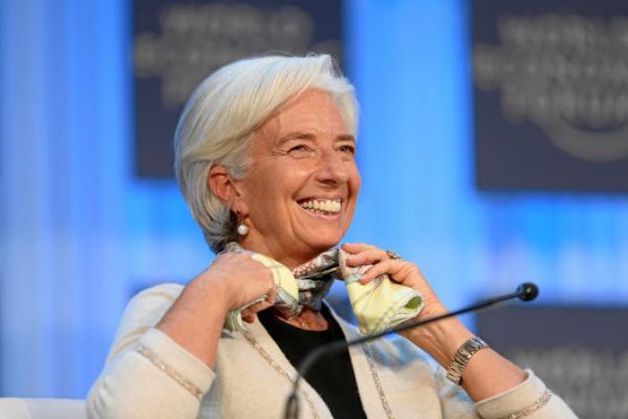 Chief of International Monetary Fund (IMF) Christian Lagarde has been re-appointed for a second term by the organisation. Lagarde was the sole candidate nominated for the position, an official statement by IMF said.
Praising Lagarde, the Dean of IMF's Executive Board, Aleksei Mozhin, commented:
"During turbulent times in the global economy, Ms. Lagarde strengthened the Fund's ability to support its members with policy advice, capacity building, and financing."

"She has also played a critical role in revitalising the Fund's relations with its global membership, including its emerging market and developing members," he pointed.
Lagarde took over as the 11th IMF Managing Director in 2011, after former chief Dominique Strauss-Kahn was arrested on rape accusations. She became the first ever woman to take the position at IMF.
Listed by Forbes as the sixth most powerful woman and 23rd most powerful person in the world, Lagarde has driven the organisation out of troubled waters financially and helped them rebuild their reputation. Lagarde's resume includes four years as France's finance minister and two years as minister of commerce and industry. She has also had an elaborate career as an antitrust and labour lawyer.
"Over the past five years, the IMF has adapted and strengthened its capacity to respond to its members' needs and is well-prepared to help them meet the challenges of the future," Lagarde stated on her re-appointment. "The global economy is undergoing a number of important transitions and we are focused on helping our membership navigate these successfully -- with our excellent staff delivering policy advice, capacity building and, where needed, financial support," she added.
"I look forward to serving our membership and carrying out our critical mission in the period ahead."
A former member of the French national team for synchronised swimming, Christine Lagarde is the mother of two sons, her biography on the IMF website reads. Lagarde's second term as chief will last for five years, starting 5 July 2016.
(Edited by Aishwarya Yerra)