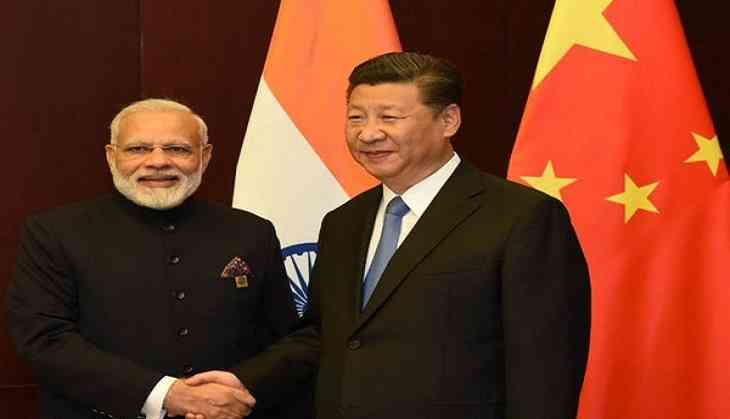 Chinese President Xi Jinping in his meeting with Indian Prime Minister Narendra Modi held on the sidelines of the 17th Shanghai Cooperation Organization (SCO) summit, on Friday called for closer cooperation between the two countries.
Faced with profound and complex changes of the international situation, China and India, as the world's two largest developing countries, should pay more attention to cooperation and go ahead with each other as partners, Xinhua reported the Chinese president, as saying.
Xi said China attaches great importance to its ties with India and stands ready to work with the Indian side to enhance political mutual trust, link their development strategies, deepen practical cooperation and maintain coordination and collaboration in international and regional affairs, so as to advance their strategic cooperative partnership in a sustained, healthy and stable way.
The Chinese president called for more high-level interactions, institutionalized exchanges, strategic communication and policy alignment between the two countries.
He also called for boosting trade and investment cooperation and work together for earlier harvest from large-scale cooperation projects in such areas as production capability, industrial parks and railway construction.
Xi said the two countries should make joint efforts to advance the building of the Bangladesh-China-India-Myanmar corridor to promote regional connectivity and shared development.
The president said the two sides should increase communication and coordination in multilateral affairs and appropriately control and handle disputes and sensitive problems.
Noting that India is about to become a full member of the SCO at the Astana summit, Xi offered congratulations to the Indian side, adding that China is willing to cooperate with India within the SCO framework and contribute to the healthy and sustained development of the organization.
Prime Minister Modi on his part said a sound India- China relationship will help stabilize the volatile international situation.
The prime minister said the two sides should tap their potential in cooperation, strengthen communication and coordination in international affairs, respect each other's core concerns and appropriately handle their disputes.
The Chinese President also met and his Russian counterpart, Vladimir Putin, where he noted that the two countries should strengthen their mutual support on the issues relating to each other's core interests.
The two heads of state also exchanged views on the situation in Afghanistan and on the Korean Peninsula, as well as on other international and regional issues.
-ANI