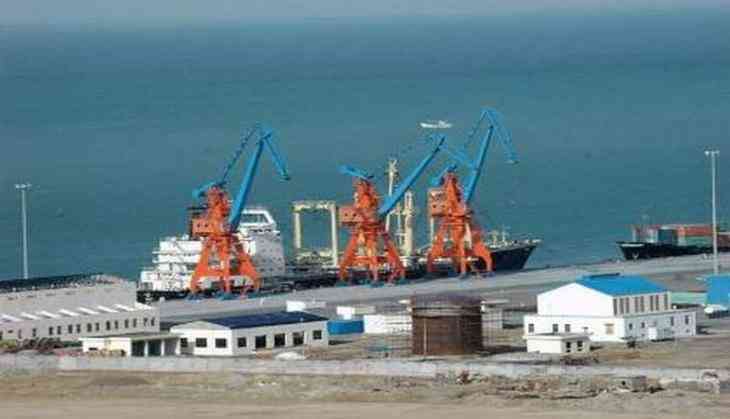 A leading Chinese company has drastically slowed down work on USD 2 billion 660kV high-voltage direct current (HVDC) transmission line from Lahore to Matiari.
The work was halted over differences with the government. The Chinese firm has cited the size of revolving fund, delay in building of power plants as main reasons for the slowdown.
The 878km Lahore-Matiari transmission line is part of the China-Pakistan Economic Corridor (CPEC).
It is also Pakistan's first project based on direct current (DC).
According to Dawn, the Pakistan Government will not enter into a new agreement under the CPEC with the company until it completes the first line (between Lahore and Matiari).
According to official sources, the sites where the Chinese company has either slowed down work drastically or stopped it altogether are near Balloki, Bhaipheru (about 50km from Lahore), and near Matiari (near Hyderabad).
The project was started in February after the company received a letter of interest from the government.
An official of the power division in the Pakistan Energy Ministry said, "The [Chinese] company has slowed down its work on these two major sites due to three major issues that are yet to be resolved. One issue is related to establishment of a revolving fund and the other to operation and maintenance of the project."
China came up with its One Belt One Road (OBOR) initiative in 2013.
The project comprises a network of railways, roads and pipelines that would connect Pakistan's port city of Gwadar in the province of Balochistan, with the Chinese city of Kashgar in landlocked Xinjiang Uyghur Autonomous Region (XUAR).
The human rights activists have, time and again, spoken about and highlighted the growing atrocities of Pakistan on the indigenous people of Balochistan and deteriorating human rights situation as a result of the CPEC.
Earlier this month, on the day the supreme body of the Communist Party of China met for its 19th Congress in Beijing, the Baloch leadership in exile issued a strong warning to China to stop the CPEC or face on the ground consequences.
The CPEC passes across the disputed territory and is rejected by the Baloch as a "tool for exploiting the Baloch land."
-ANI