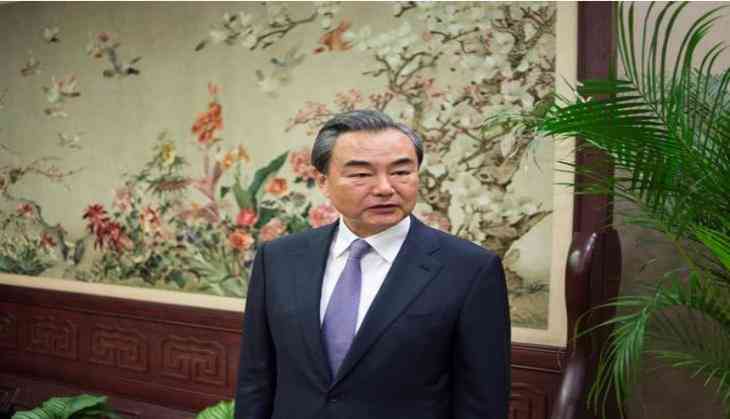 The Chinese foreign ministry has termed India's actions in Doklam as an "incursion into China's Donglang area (Doklam)" and that such a move by New Delhi is "by no means for peace"
Spokesman Geng Shuang responded after the Indian Ministry of External Affairs said that "peace and tranquility" of the border between the two nations constitutes the important prerequisite for the smooth development of bilateral relations.
Geng said that China, "out of good will", notified India in advance through a border meeting mechanism on 18 May and 8 June about its road construction in the Donglang area, but "the Indian side didn't make any response to the Chinese side through any channel for over one month".
Geng said that India talks of maintaining peace at the border but "more than one month after the incursion, 48 Indian border troops and one bulldozer still illegally remained in the Chinese territory, instead, it flagrantly dispatched armed forces carrying equipment to illegally cross the boundary to obstruct China's road building. This is by no means for peace."
"If the Indian side truly cherish peace, what it should do is to immediately pull back the trespassing border troops to the Indian side of the boundary," China daily quoted Chinese Foreign Ministry spokesman Geng Shuang as saying.
In a statement, Geng said the action of the Indian side amounts to that of "irresponsibility and recklessness."
He said that until 2 August, "there were 48 Indian soldiers and one bulldozer" in Doklam area, describing it as illegal intrusion into Chinese territory.
"What's more, India "is building roads, hoarding supplies and deploying a large number of armed forces on the Indian side of the boundary," which also "is by no means for peace", he said.
The foreign ministry issued a paper on Wednesday elaborating on what has transpired - and the Chinese government's position over the incident - warning India not to underestimate China's resolve to defend its territory.
"Under such circumstances, instead of deeply reflecting on its mistakes, the Indian side fabricated such sheer fallacies as the so-called 'security concerns', the 'issue of tri-junction' and 'at the request of Bhutan' as excuses to justify its wrongdoing," it said.
"The Chinese side has made serious representations with the Indian side through diplomatic channels for multiple times. Under such circumstances, the Indian side, rather than withdraw its trespassing troops and equipment, made unreasonable demands to China which demonstrated its lack of sincerity for resolving the incident. This is by no means for peace,"Geng said.
-ANI