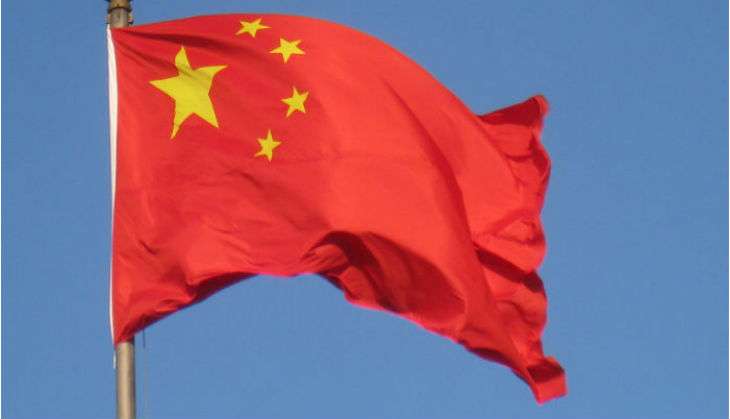 China has strongly objected to a senior Obama Administration official's comments, where he accused Beijing of derailing India's bid for membership in the Nuclear Suppliers Group (NSG).
In his daily media briefing, the spokesman of the China's Foreign Ministry, Hong Lei, referring specifically to US Under Secretary of State for Political Affairs Tom Shannon's comment that Beijing must be held accountable for deliberately blocking India's bid for NSG membership, said, "Remarks by the US official on the NSG show no regard for facts. The entry of India was not on the agenda of the NSG Plenary Meeting in Seoul, and there was no discussion about the entry of any specific non-NPT countries."
Lei further stated, "As was told in the press statement of the meeting, "Technical, Legal and Political Aspects of the Participation of non-NPT States in the NSG" were discussed at the meeting. Individuals and countries must not put themselves on the opposite side of international rules."
On Shannon's South China Sea comment, Lei said, "We are strongly dissatisfied with remarks made by the US official on the issue of the South China Sea. China holds a clear position on this issue. We maintain that territorial sovereignty and maritime rights and interests must be defended, and that disputes be resolved by countries directly concerned through dialogue and consultation in a bid to safeguard regional peace and stability."
"It is highly irresponsible for the US official to make such remarks with the intention of sowing discord and stirring up troubles in this region. We urge the US side to honor its promise of not taking sides on the issue of sovereignty over the South China Sea, and work constructively for peace and stability of the region, rather than the opposite," he added.
Shannon, who is currently on an official visit to India, in a veiled attack on China, had said that only one country had broken the consensus in the atomic trading bloc (NSG) (of allowing India to become a member) and insisted that such members should be held accountable.
He asserted that Washington is committed to ensuring India's entry into the NSG and expressed "regret" that Washington was unsuccessful in making India a member of the bloc in its pleanary in Seoul last week.
"We understand that in a consensus-based organisation, one country can break consensus. But in order to do so, it must be (held) accountable, not isolated," he said.
"I think what we need to do going forward is, for both of us India and the US, sit down and take a call what happened in the Seoul, take a close look at the diplomatic process which is significant and see what more we can do and how we can ensure that next time we are successful," he said during an interactive session at the Foreign Service Institute in New Delhi.
Calling India an "anchor of stability" in the Asia-Pacifc region, Shannon also said what China was doing in South China Sea is "madness" and added that the United States is keen to see New Delhi play a major role in the Indian Ocean.
He further stated that managing the rise of China was a major challenge and that the United States wants to work with India to have a strong and comprehensive presence in the Indian Ocean.
Describing India a responsible and important player in the sphere of nuclear non-proliferation, Shannon said, "We are committed to having India join the Nuclear Suppliers Group. We believe that through the kind of work we have done, the civil nuclear agreement, the way India conducted itself, it is worthy of this."
--ANI