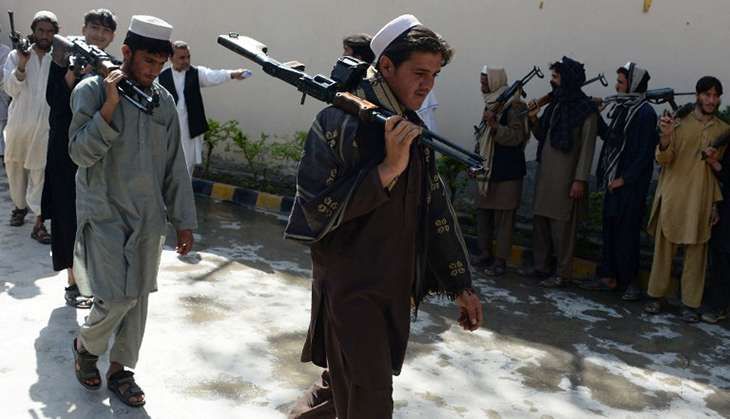 China's aid to the Afghan National Army in the name of nation-building and simultaneous support to Taliban exposes Beijing's double standard in the strategically-located Afghanistan. According to ANI, in mid-July, Beijing "secretly" invited an Afghan-Taliban delegation led by the leader of the group's Qatar-based political office, Sher Mohammad Abbas Stanikzai, to hold a dialogue.
However, it was not the first visit by any Taliban group to China as it has reportedly hosted several meetings with Taliban leaders in the past without engaging the government in Kabul say sources familiar with the Chinese engagement.
On the other hand, China has been promising military aid, including light weapons and aircraft parts, to the Afghanistan government with an aim to strengthen the Afghan National Army to fight against the Taliban.
Reports also indicated that in May 2017, the People's Liberation Army (PLA) and the Afghan National Army are likely to conduct a 15-day joint counter terrorism exercise with a code name "Iron Fist-2017" at the Korla Training Base in Xinjiang.
Sources say China is thus arming the Afghan National Army to fight the very Taliban with whom it is holding a dialogue. "China is hunting with the hound and running with the hare," say Kabul based informed sources.
Further, China has also invited a group of Afghan experts to attend a joint training consultation in Beijing to develop a better understanding on military training-related issues next year.
As per media reports, the secret communication between China and Taliban could be traced back to the 1980s, when Islamic militants from all around the world resisted the USSR's invasion of Afghanistan.
In early 1980s, the Chinese diplomats were also found engaged in providing Chinese arms to the Afghan Mujahideen fighting the Soviets.
In the early stage of the Taliban rule in Afghanistan, China tried to develop a relationship with the Taliban government and also promised to back the Taliban government in various international organisations such as the United Nations and to organise the legitimacy of the Taliban government.
However, the unproductive meeting of a Chinese diplomat with the Taliban leader Mullah Omar let China to distance itself from the Taliban regime.
Chinese companies have hugely invested in Afghanistan, especially in petroleum and copper fields, but Beijing's major concern in Afghanistan is largely based on security threats that may radicalise Xinjiang, where many members of the Uyghur Muslim minority group are located.
Taliban continues to unleash terror in parts of Afghanistan, while posing a challenge to the democratically-elected government to maintain security.
Beijing's secret engagement with the Taliban questions its claim of pursuing "Afghan-led and Afghan-owned" peace process.
-ANI