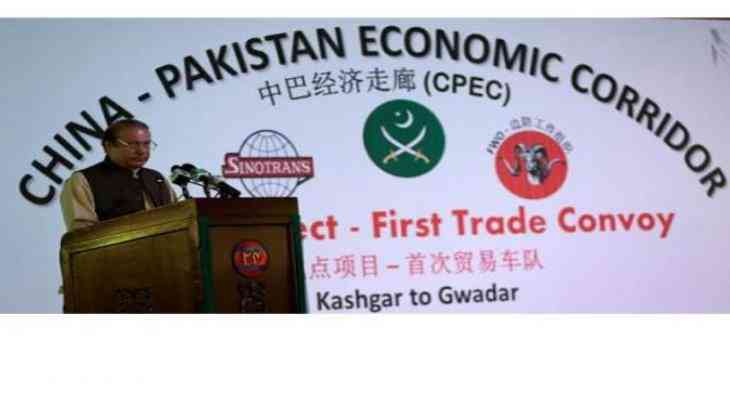 Pakistan and China, in a four hour meeting on Sunday led by Minister for Planning Makhdoom Khusro Bakhtiar and vice-chairman of National Development and Reforms Commission (NDRC) of China Ning Jizhe, decided to add social sector and regional development schemes to the existing portfolio of China-Pakistan Economic Corridor projects.
The social sector scheme will include provision for clean drinking water, health, education and technical training.
The two countries also agreed to formally invite "third-country" investors to be part of the $60 billion CPEC, reported the Dawn.
The meeting was also attended by the Planning Secretary Zafar Hassan, CPEC's project director Hassan Daud and officials of the NDRC and Chinese Embassy.
The Dawn quoted the sources as saying that Chinese government wants the involvement of friendly countries to both Pakistan and China in the upcoming nine special economic zones (SEZs) to avoid negative criticism from US and India "about the possibility of secretive deals that 'remain beyond public eye'."
"Realigning the goals of CPEC, Pakistan has introduced new targets of socioeconomic and regional development under this unprecedented mega project," said the Planning Commission in an official statement as quoted by the Dawn.
-ANI