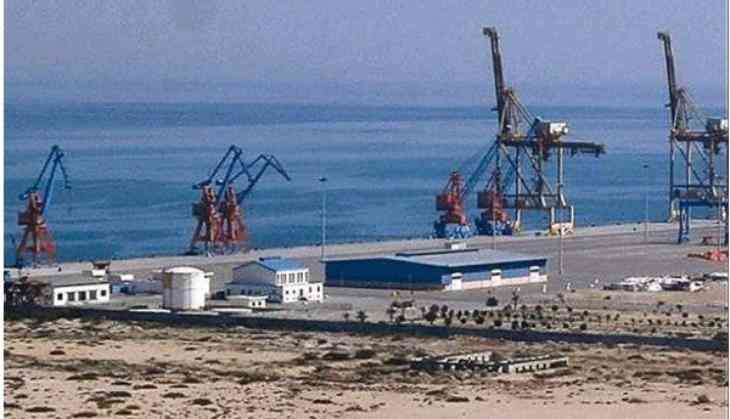 China-Pakistan Economic Corridor is a source of regional tensions, warns US War College expert
The China - Pakistan Economic Corridor or the CPEC is going to further escalate regional tensions according to an expert who has served with the Strategic Studies Institute of the U.S. Army's War College in Washington, DC.
Dr. Robert G. Darius, a former research professor at the Strategic Studies Institute of the U.S. Army War College, said, "The CPEC passing through disputed areas is not only vulnerability but an additional source of regional tension, which is not needed in an already tensed and unstable area of the world, where India is the only bastion of democracy and stability." In his assessment, the CPEC could be a trigger point for a regional flare up as it's infrastructure passed over land which is disputed and is claimed by India to be part of the undivided state of Jammu and Kashmir.
This assessment by a former expert associated with the U.S. War College is important as it follows comments made by the U.S. Defence Secretary James Mattis who had indicated that the U.S. Could not support the CPEC as it passed over disputed territory. The U.S. Had also refrained from backing the One Road, One Belt summit held in Beijing as U.S. Government maintains that the World needs multiple belts and multiple roads to integrate rather than one Belt and Road. The U.S and China do not agree on CPEC and this assessment by Dr Robert Darius is a stark reminder of the consequences of CPEC which South Asia could face if China continues with building infrastructure over the disputed land of Gilgit - Baltistan.
The views of Dr Robert Darius have been endorsed by Josephine Derks, senior research analyst at the European Foundation for South Asian Studies (EFSAS), a think-tank based in Amsterdam. Josephine Derks said " No longer can the international community turn a blind eye to the fact that the CPEC is running through a disputed territory, namely Gilgit Baltistan, a region legally part of the disputed state of Jammu and Kashmir. Nor can one ignore the fact that Gilgit Baltistan does not fall under the jurisdiction of the Islamic Republic of Pakistan. Therefore, this Corridor serves as a breach of International law and Pakistan's own Constitution."
Ms Derks added, "The abundant natural resources of Gilgit Baltistan, such as gold, copper, coal, iron and silver, will be exploited for the construction of this mega-project, while the people of Gilgit Baltistan will be heavily affected by the creation of this economic corridor, yet they have been excluded from any say in this project, indicating that the opinion of the indigenous people of the region are not taken into account."
-ANI