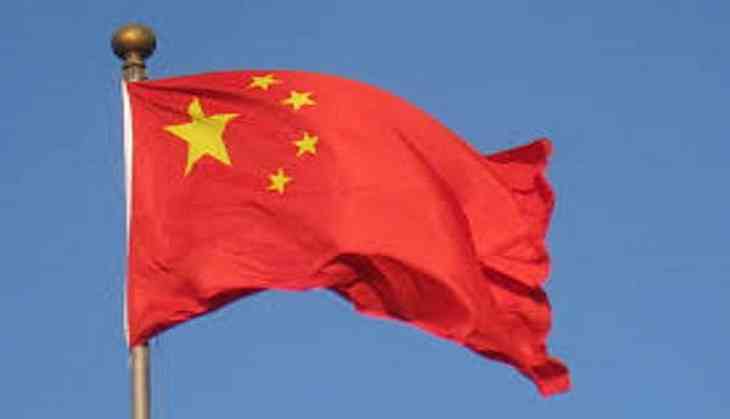 A more than decade-long study on anti-Muslim sentiment in China has found that a majority of Chinese view Islam, minority groups and particularly Muslim groups residing in the country's Xinjiang province with suspicion because of concerns and fears of terrorist activities.
Researchers Rose Luqiu, a doctoral candidate at the College of Communications at Pennsylvania State University and Fan Yang an assistant professor in the Department of Communication at the University at Albany-SUNY, have come out with a joint study on rising anti-Muslim sentiment in China in which they claim that Beijing's cracking down on expressions of Muslim sentiment has become more frequent of late in the wake of the political leadership being warned about terrorist activities destabilizing China.
They say in their article, which appears on the website of Cambridge Community Television (www.cctvcambridge.org) that the authorities have introduced new security-related measures in the Xinjiang Uighur Autonomous Region, a Muslim-majority area in northwest China, out of concern over these reported terrorist activities.
For instance, in February this year, car owners in Xinjiang were asked to install GPS devices to ascertain movement of their respective vehicles.
Xinjiang provincial authorities also banned wearing of burqas and veils, and preventing males from having what they referred to as "abnormal beards" on the ground of combatting "extremism" among the Uighur ethnic minority.
China has an estimated 23 million Muslims, 10 million of whom live in Xinjiang. They make up less than two percent of the Chinese population. The majority Han form about 92 percent of the population, according to China's 2010 Census.
Analyzing over 10,000 news reports and internet posts on the status of Islam and Muslims in China between 2005 and 2015, both Luqiu and Yang have concluded that government censorship rules related to China's minority groups, including Muslim groups in Xinjiang and other parts of China, have been tightened to ensure what Beijing refers to as maintenance of "social harmony."
"Domestic news coverage of the daily life of Muslims in China tends to be scant. Many of the news stories are government propaganda pieces about how much Chinese Muslims have benefited from the government's preferential policies toward racial minorities," both researchers claim in their study.
They crtically believe that "this type of journalism effectively undermines relations between the Han and Muslim minority groups in China, as the Han tend to view these preferential policies as unfair."
They, however, admit that China allows more freedom to the media to report on international news, which is heavily reliant on Western news agencies, which focus primarily on terrorism and conflicts when reporting on Islam and/or Muslims.
Their study says, "International news accounted for 44.2 percent of the total 15,427 CCTV news stories on Islam or Muslims we analyzed, covering about 10 Muslim countries over 10 years. We also found that 84 percent of this coverage involved conflict, terrorism or extremism."
Coverage of domestic terrorism too has increased, and most of this coverage was primarily related to Xinjiang and the Uighur people.
Intensive reporting by state media has focused on rewards granted to military policemen fighting what China identifies as separatist forces in Kashgar, a Xinjiang provincial city near China's border with Kyrgyzstan. Reporting concentrating on the violence and how the forces have been able to quell dissidence effectively.
"The stories were simple and one-sided, consisting only of official statements; most of these stories contained only basic information, such as the number of suspects or victims and when and where the event occurred. The violence was routinely described as terrorist attacks organized by Xinjiang separatist groups," Luqiu and Yang claim in their study.
They say that the analysis of more than 10,000 posts related to Islam and Muslims on Weibo (China's version of Twitter) clearly reveals anti-Islam and anti-Muslim sentiment, and is generally negative in content.
Interviews with active Chinese Muslim Weibo users shows that social media is being used to fight Islamophobia in China and to exert influence on public policies that affect the lives of China's Muslims.
Chinese Muslims says they receive comments, sometimes with hostile and hateful rhetoric from Han users - and respond to posts that are critical of Muslims.
"The pain of ethnic or racial discrimination is not generally well understood among the majority Han population in China, as they never encounter the same treatment by the government. Han-centric culture is deeply rooted in Chinese society," Luqiu and Yang said.
Their research has found Uighurs are seen as lazy, unreasonable and poor and squarely blamed for ethnic unrest and violence, and having all the makings of being potential terrorists.
The Chinese government monitors social media carefully for "subversive" literature, but the research has found that social media provides platforms for Chinese Muslims to speak out and interact with out-group members despite the existence of strong online anti-Muslim sentiment.
-ANI