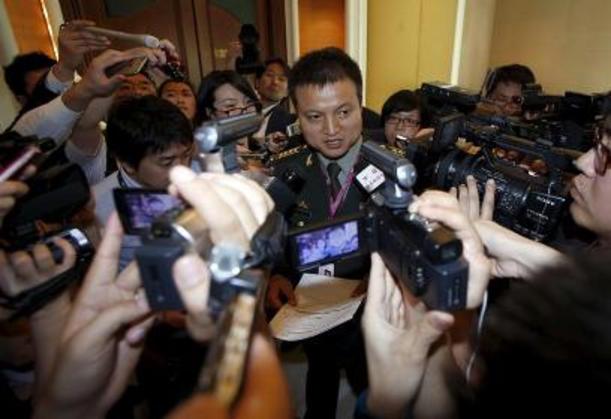 The Chinese Defense Ministry, on 15 May, expressed strong dissatisfaction to a Pentagon report on Beijing's military, claiming it had misrepresented the country's military development.
The US Defense Department's annual report to Congress on the Chinese military said that Beijing is expected to add substantial military infrastructure, including communications and surveillance systems, to artificial islands in the South China Sea this year.
Defense Ministry spokesperson Yang Yujun asserted that the US Defense Department hyped up China's military threat and the so-called lack of transparency. The report deliberately distorted China's defense policies and unfairly depicted the country's activities in the East China Sea and South China Sea, the spokesperson claimed.
"China follows a national defense policy that is defensive in nature. Moves such as deepening military reforms and the military buildup are aimed at maintaining sovereignty, security and territorial integrity, and guaranteeing China's peaceful development," Xinhua quoted Yang as saying.
Yang said that China's construction on the Nansha Islands serves mostly civilian purposes and that it helps fulfill its international responsibilities and obligations by providing more public goods.
The Defense Ministry spokesman said that it was Washington that has been flexing military muscles by frequently sending military aircraft and warships to the region.
He added that despite its call for the freedom of navigation and restraint for peace, the US pushed forward the militarisation in the South China Sea with an intention to exert hegemony.
Yang said that the US annual report on China's military and security developments has severely damaged mutual trust between the two sides. He urged the US to take tangible actions to promote the healthy and stable development of relations between both nations and their armed forces.
--ANI