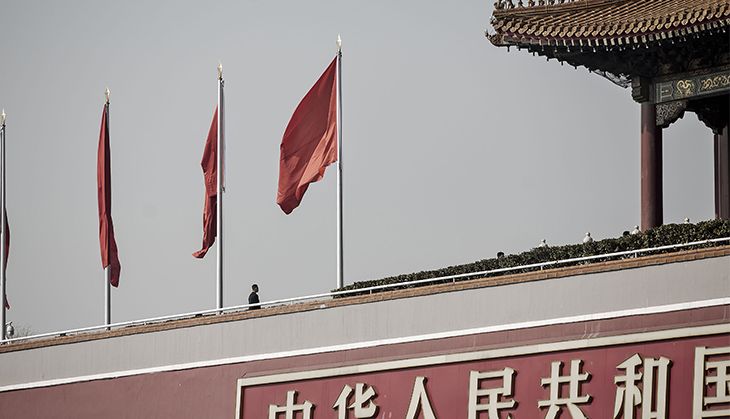 China overtook US to become the world's largest investor by signing the highest number of overseas deals in under six months of 2016.
The top spot had been dominated by the US in overseas acquisitions since 2007.
The deals, that amount to $110.8 billion, are mostly for the purchase of foreign companies. China also surpassed their own full-year record in 2015 when they spent $106.8 billion on foreign acquisitions, the Times of India quoted UK-based data provider Dealogic as saying.
Dealogic had previously predicted that China would surpass the US at the end of 2016. But China raced ahead to bag the highest ranking six months before expected.
According to The Times of India, Chinese firms were engaged in 17 deals worth more than $1 billion, while the rest were of lower valuations.
Leading the pack was a $43-billion cash offer by China's National Chemical for the purchase of Swiss pesticide and seed company Syngenta.
Chinese companies, many of which are flush with funds, are finding it difficult to identify suitable investment targets in China because of the economic slowdown in the country. However, the anti-China rant by US politicians like Donald Trump has done little to hamper Chinese investments in the US.
Financial compilers said that Chinese companies acquired as many as 25 US and Canada-based firms last year, compared to just four in 2014 and nine in 2013.
According to the financial compiler, Chinese investments overseas would be more than double its 2015 record as companies are targeting over 1,000 foreign firms for acquisition in 2016. Last year, Chinese business groups took control of 598 companies, The Times of India reported.
The fact that the state-owned Chinese banks have extended loans worth billions of dollars to the acquired companies makes it evident that the government is encouraging overseas investment.
One of the goals behind the drive is relocating China's excess manufacturing capacity to Africa, Latin America, Europe and elsewhere.