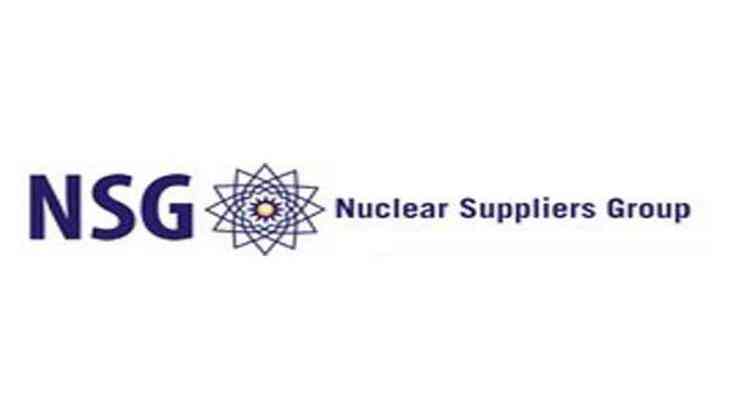 China again stalls India`s NSG bid (ANI)
Thanks to China, India's wait for Nuclear Suppliers Group (NSG) membership continues as the twenty-seventh plenary meeting of the body ended here without handing out any good news for New Delhi.
Beijing has been objecting to New Delhi's entry into the NSG on grounds that it has not signed the Non-Proliferation Treaty (NPT) on nuclear weapons.
The NPT, opened for signature in 1968 and entered into force in 1970, defines nuclear-weapon states as those that have built and tested a nuclear explosive device before 1 January 1967. These are the United States, Russia, the United Kingdom, France, and China.
Except China, the United States, Russia, the United Kingdom, France have already extended support for India's entry into the NSG.
India has not signed the NPT as its traditional position has always been either 'The Five' should denuclearise or everyone has the same rights to have nuclear weapons.
However, to send a message of responsible nuclear nation India has a stated policy of 'no first use'. Despite being a non-signatory of the NPT, India adheres to the NSG's norms.
The two-day meeting, however, discussed NSG's relationship with India and considered aspects of the implementation of the 2008 Statement on Civil Nuclear Cooperation with India.
The NSG meeting was chaired by Ambassador Benno Laggner of Switzerland and it also took stock of developments since the last meeting in Seoul in 2016.
The NSG, a group of 48 nuclear supplier countries, seeks to contribute to the NPT through the implementation of two sets of Guidelines for nuclear exports and nuclear-related exports.
The meeting also discussed technical, legal and political aspects of the participation of non-NPT States in the NSG.
The NSG member countries strongly condemned nuclear tests by North Korea and noted that the supply of all NSG controlled items to the country is prohibited according to United Nations Security Council resolutions.
Participating Governments reiterated their firm support for the full, complete and effective implementation of the Non-Proliferation Treaty (NPT) on nuclear weapons as the cornerstone of the international non-proliferation regime.
Within the framework of the NSG's mandate, the Group exchanged information on and expressed its concerns regarding continued global proliferation activities and reaffirmed its determination to continue to cooperate closely in order to deter, hinder and prevent the transfer of controlled items or technology that could contribute to nuclear weapons or other nuclear explosive devices.
-ANI